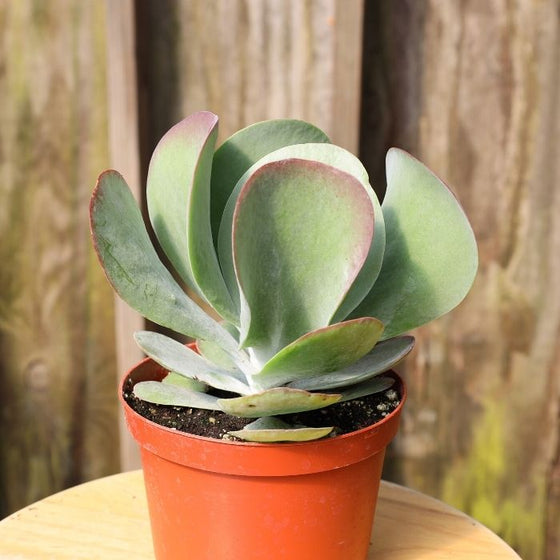 Images Depicted Range in Maturity & Container Size
Pots Not Included Unless Otherwise Stated
Kalanchoe Flapjack Plants for Sale Online
Kalanchoe luciae Flapjack or Paddle Plant is a low-maintenance succulent that will be a wonderful addition to your home decor. Succulents are popular house plants because they require very little care. Place your Kalanchoe in a bright room and allow the soil to dry between waterings. The bright light will cause the vivid green leaves to transition to a beautiful red shade that some say is almost fluorescent in color.
These Kalanchoes have fleshy paddle-shaped leaves with vivid colors reminiscent of an underwater coral scene. Kalanchoe does well in warm, arid climates but is suitable as a house plant and loves the bright and sunny corners of your home. It does well in partial shade as well making it a versatile indoor plant. Its fleshy leaves are light green with bright red edges. When stressed, this succulent appears brighter red so be sure to keep an eye on that so your Flapjack lives a long, healthy life. 
---
Growzone: 9-11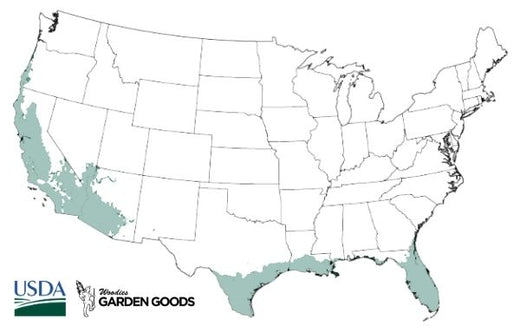 | | |
| --- | --- |
| Hardiness Zone: | 9-11 |
| Mature Height: | 10 to 14 Inches |
| Mature Width: | 6 to 8 Inches |
| Classification: | Succulent house plant |
| Light Requirements: | Bright indirect or some direct light |
| Water Requirements: | Likes to dry out between waterings |
---
How to Care for Kalanchoe Flapjack
When it comes to your Kalanchoe Flapjack, proper care is important. Be sure to read our care instructions for all the basics.

What Is The Best Light For Kalancho Flapjack?
Indoors, Kalanchoe luciae does well with bright, indirect light or some direct light. An eastern or western facing window would be ideal. Southern exposure would work as well, as long as some shade is provided while the plant transitions (otherwise leaves will burn or turn brown from too much light).

How Do I Water Kalanchoe Flapjack?
Kalanchoe Paddle Plant likes to dry out almost completely between watering. It does not like to stay or sit in water. Plants that are watered too often will not survive. If unsure, do not water.

How Do I Fertilize Kalanchoe Flapjack?
Any type of fertilizer offers nutrients that help plants with the transition to a new environment. Any all purpose, foliage fertilizer will work.
What Is The Best Soil For Kalanchoe Flapjack?
Kalanchoe Flapjack needs a very well draining soil, and prefer to have dry conditions. Regular potting mix with sand mixed in works well for plants potted in containers, otherwise a cactus potting mix would work. The cactus potting mix already has sand and other ingredients to encourage drainage.
---
---
Other Products you may be interested in
---
Customer Reviews