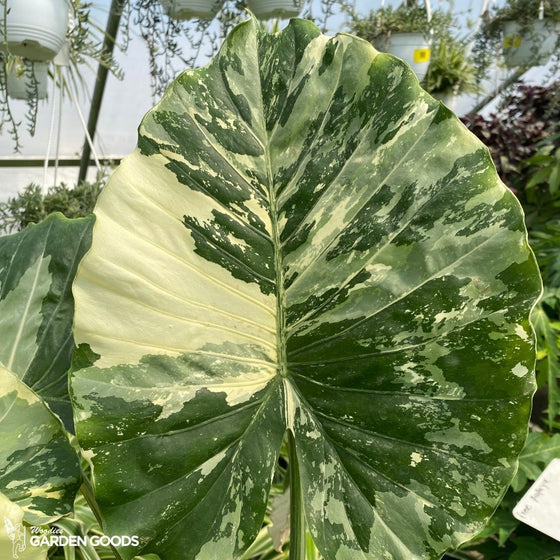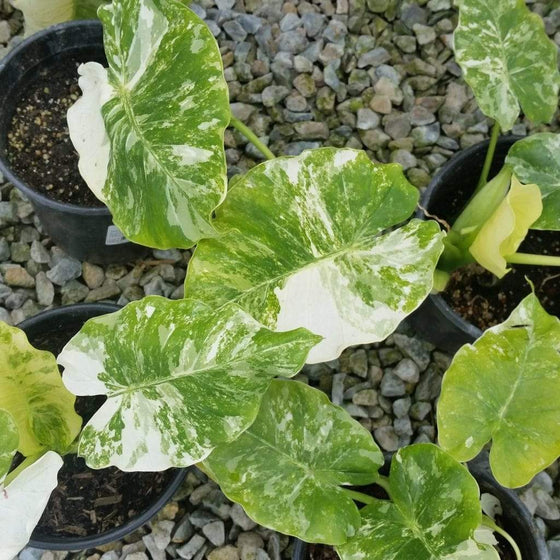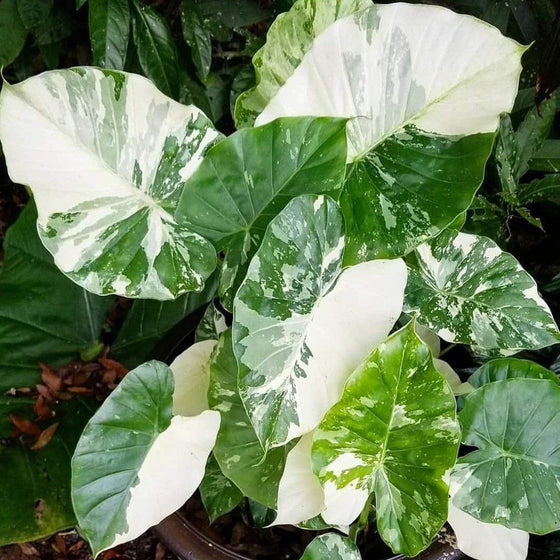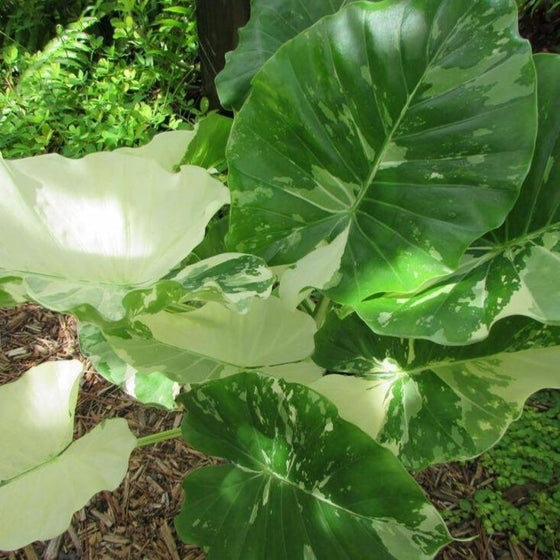 Images Depict Mature Plants
Variegated Alocasia Elephant Ear Plants for Sale Online
Variegated Alocasia (Alocasia macrorrhiza Variegata), also known as Elephant Ear, is a very rare tropical house plant known for its dramatic foliage. Its jaw-dropping green and white variegated leaves make it a popular indoor house plant for collectors and tropical gardeners. Elephant Ear's heart-shaped foliage consists of thick, glossy green leaves with white blotches and ruffled edges.
Each leaf is like a fingerprint, totally unique, and if you are lucky, your Variegated Alocasia might produce the rare all-white leaf! When you buy your Variegated Alocasia Elephant Ear Plant online, place it somewhere in your home that receives partial shade. It thrives with bright, indirect light but too much sun can scorch the variegated leaves. Do not let the soil dry completely between waterings because Alocasia Variegata prefers a moist, tropical environment. Variegated Alocasia Elephant Ear clean air plants are one of the most coveted Alocasia plants available; prized by interior designers and decorators, this rare tropical house plant is a collectible and is often hard to come by.
Clean air plant removing toxins such as formaldehyde, benzene, and xylene
Very rare collectible house plant
Thick, glossy, green and white variegated foliage
Heart-shaped leaves
---
| | |
| --- | --- |
| Hardiness Zone: | 9-11 |
| Mature Height: | 8 to 10 Feet |
| Mature Width: | 3 to 4 Feet |
| Classification: | Foliage plant |
| Sunlight: | Fluorescent to bright, direct light |
| Habit: | Upright |
| Flower Color: | Inconspicuous |
| Foliage: | Green and white variegated |
| Soil Condition: | Regular potting mix |
| Water Requirements: | Likes to stay slightly moist |
| Uses: | Efficient at cleaning air indoors, does well in most spaces |
Growzone: 9-11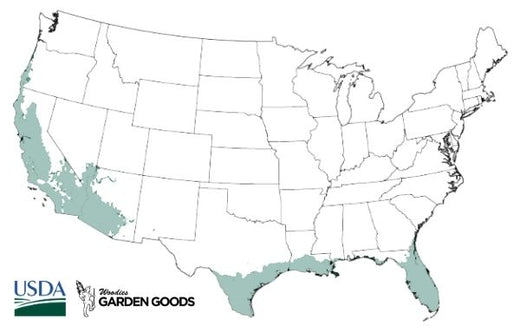 Frequently Asked questions
What is the best light for Variegated Alocasia Elephant Ear Plants?
How do I water Variegated Alocasia Elephant Ear Plants?
How do I fertilize Variegated Alocasia Elephant Ear Plants?
What is the best soil for Variegated Alocasia Elephant Ear Plants?
---
Other Products you may be interested in
---
Customer Reviews