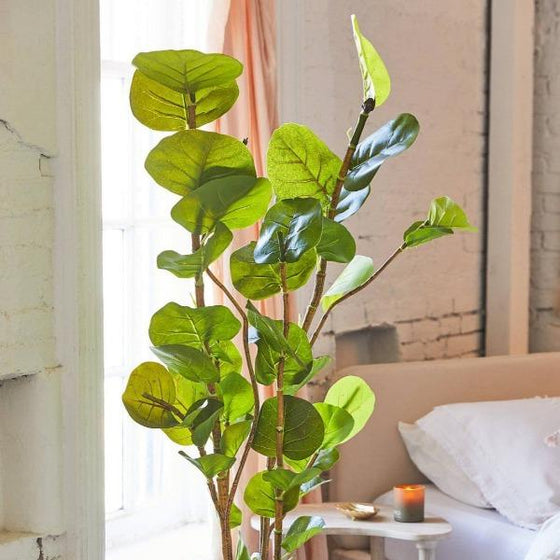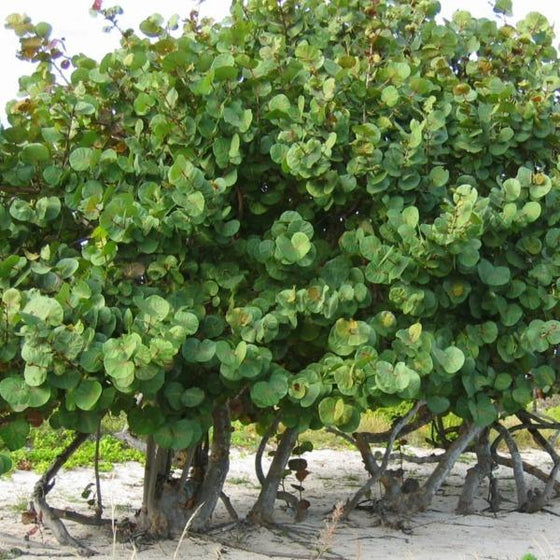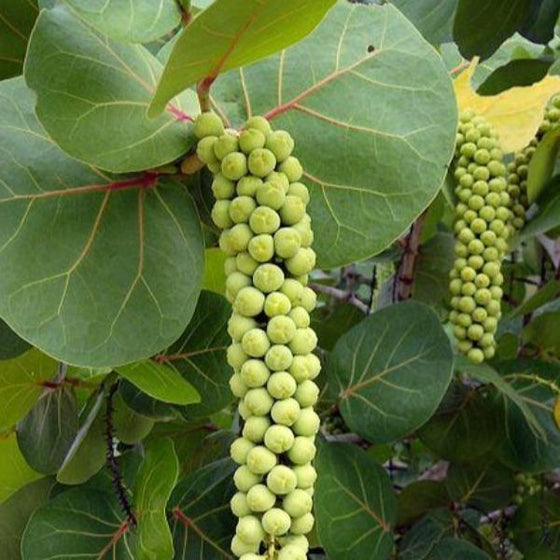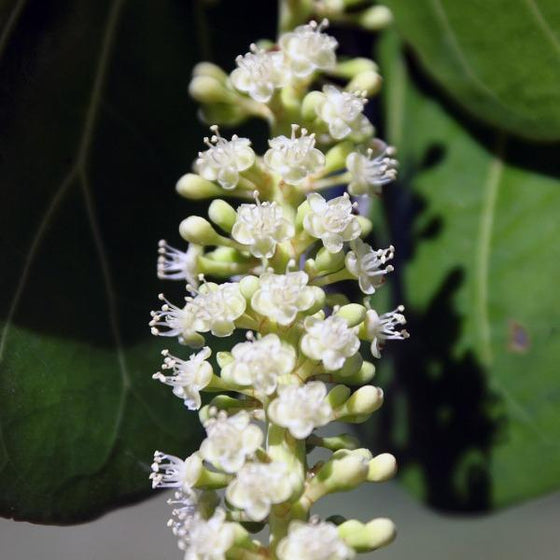 Images Depict Mature Plants
Sea Grape (Coccoloba uvifera) Plants for Sale Online
Sea Grapes or Coccoloba gets its name from the grape-like fruits that are borne in clusters. Sea Grape Plants produce edible fruits that can be eaten raw but are best used in jams and jellies. If you've spent any time in Florida, you have surely seen this plant. In the north, coccoloba uvifera can be grown indoors but will not produce large clusters of fruit.
---
| | |
| --- | --- |
| Hardiness Zone: | 10-11 |
| Mature Height: | 4 to 5 Feet in containers, 35 - 50 feet in outdoor native environment |
| Mature Width: | 2 to 3 Feet in containers, 20 - 30 feet in outdoor native environment |
| Classification: | Tropical, evergreen perennial |
| Sunlight: | Full sun to partial shade |
| Flower Color: | White |
| Fruit | Green to reddish, grape like, edible |
| Foliage: | Green round disks, up to 37 inches in diameter, young leaves are red |
| Soil Condition: | Sandy to average soil, very well draining |
| Water Requirements: | Moderate, very salt tolerant |
| Uses: | Tall ornamental houseplant, great for patio container gardens, attracts pollinators and birds |
Growzone: 10-11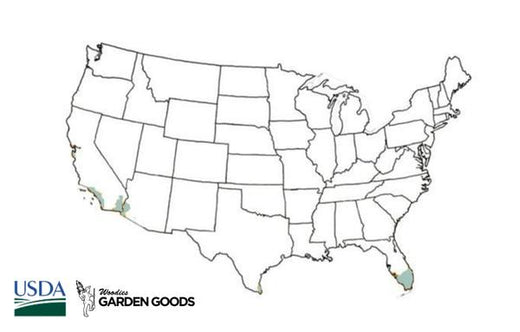 How to Care for Sea Grape Plants
Be sure to read our planting instructions to ensure a healthy and happy plant for years to come!

What is the best light for Sea Grape Plants?
Coccoloba uvifera plants prefer bright sunlight but can tolerate the partial shade of a well-lit room.

How do I water my Seagrape Tree?
Sea grapes are drought tolerant. Water until well established, then only when needed. Check the soil by pressing your finger an inch down, and water when it is dry to the touch.

Do I need to prune Coccoloba sea grapes?
Sea grape plants will grow into tall, single-stem trees in their native tropical beach environments. If using in a windbreak hedge or as an ornamental shrub outside, pruning in the late spring will help control the height and shape to be more shrub-like. This plant can withstand lots of pruning - cut stems at a 45 degree angle with clean shears. Do so with a manual tool so as to not damage the leaves. In an indoor environment or container garden, pruning to control the shape and regulate resources should be to your liking.

What kind of potting soil is best for an indoor sea grape?
While outdoor sea grapes can do well in sandy salty environments, indoor sea grape plants would be happiest in a potting mix with lots of drainage. You can use Espoma cactus soil or a 50/50 mix of bonsai soils or cactus soils and regular potting soil, so that your sea grape tree receives the right amount of drainage and nutrients.
---
Other Products you may be interested in
---
Customer Reviews