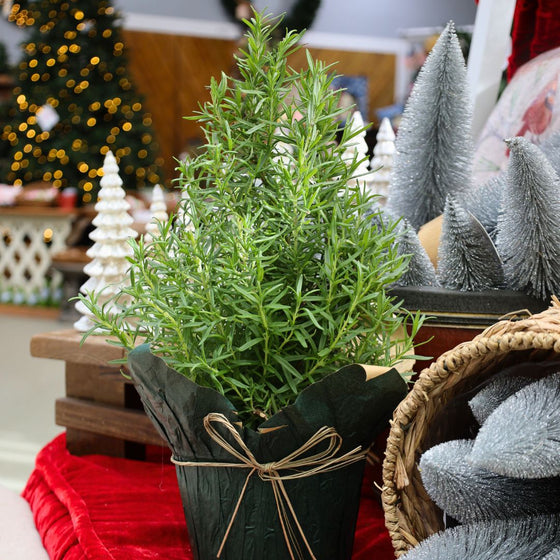 Images Depict Mature Plants
Rosemary Topiary for Sale Online
Our Rosemary Plants can be enjoyed inside through the cold seasons and then planted outside in the garden (where hardy) or put into a pot and grown on a sunny deck or patio! 
Ideal care for your sweet little herb tree includes bright sunshine and frequent watering. A well-draining potting pix is also an important element of your herbs' plant care regimen. 
They are created from Rosemary Tuscan blue plants and are hardy to zone 7. Our rosemary Topiaries measure about 2 to 2.5 feet tall, including the pot.   
The sweet little trees are great for gifts around the holidays, but they are also a gift that can be enjoyed year-round! The plant's irresistible aroma, paired with its uniquely pyramidal form makes the Rosemary Topiary Tree a top-tier herb to grow in your home. 
---
---
Other Products you may be interested in
---
Customer Reviews