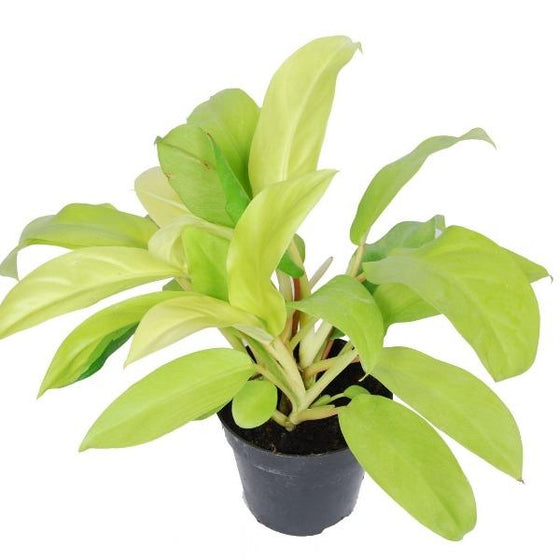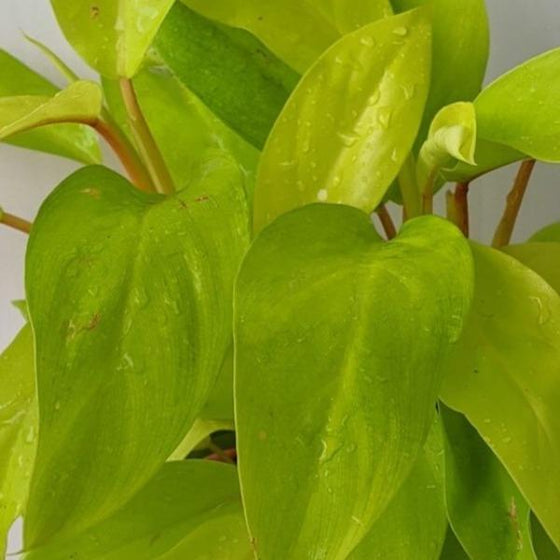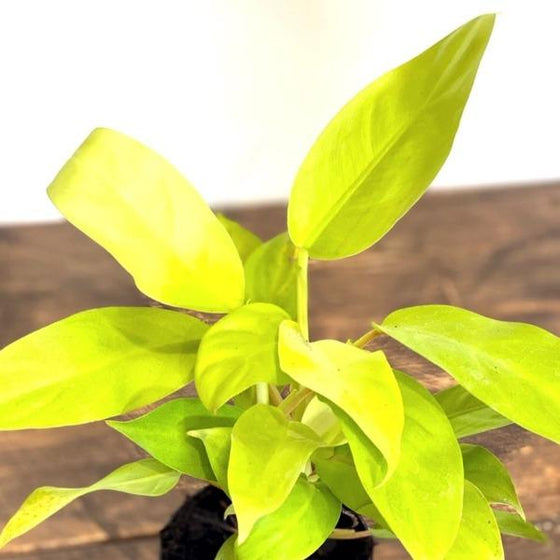 Images Depict Mature Plants
Philodendron Golden Goddess Plants For Sale Online
Philodendron Golden Goddess Plants are a treat for beginner plant parents and seasoned philodendron collectors alike. The bright golden-green leaves keep their neon glow, even after the new leaves mature. It makes for a striking juxtaposition with the pretty pink stems. It's a slow-growing plant that is perfect for any room in your home. Give this plant a totem to attach to, to create more height. Other popular and fitting names for this plant are Philodendron Maylay Gold and Lemon Lime plant.
---
| | |
| --- | --- |
| Hardiness Zone: | 9-11 |
| Mature Height: | 3 to 4 Feet |
| Mature Width: | 3 Feet |
| Classification: | Tropical |
| Sunlight: | Fluorescent light to bright, indirect |
| Habit: | Upright |
| Foliage: | Bright lemon-lime green |
| Soil Condition: | Well draining, evenly moist |
| Water Requirements: | Likes consistent, well draining moisture and humidity |
| Uses: | Does well indoors and in low light conditions |
Growzone: 9-11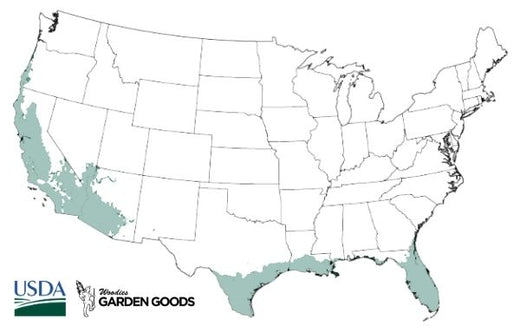 How to Care for Philodendron Golden Goddess
Be sure to read our planting instructions to ensure a healthy and happy plant for years to come!

What is the best light for Philodendron Golden Goddess Plants?
Philodendron Golden Goddess do well in both indoor light, and in partial to indirect sunlight.

How often should I water my Philodendron Golden Goddess?
Philodendron Golden Goddess plants like moisture and humidity, but overwatering could cause root rot. Check the top inch of soil, and when it is dry to the touch, water well. Remove any excess water from the drip tray so that your plant is not sitting in wet feet. With a humidity tray (a tray with stones and water beneath) or a few spritzes of water with a water bottle, you shouldn't have to water as often.

How do I fertilize Philodendron Plants?
Any all purpose, slow-release fertilizer will work for Philodendron Plants. Indoor houseplant fertilizers fall into two groups: water soluble, liquid quick release, and granular, slow release fertilizers. Jack's Classic Indoor plant food works well as a powder, quick release fertilizer that is mixed with water to quickly provide nutrients to a plant that has been in a container for an extended time.

What is the best soil for Philodendron Golden Goddess Plants?
Philodendron Golden Goddess plants prefer to stay evenly moist, so any evenly balanced potting soil will do. You can make sure there is enough drainage by mixing a little bit of cactus soil into the potting soil.
---
Other Products you may be interested in
---
Customer Reviews