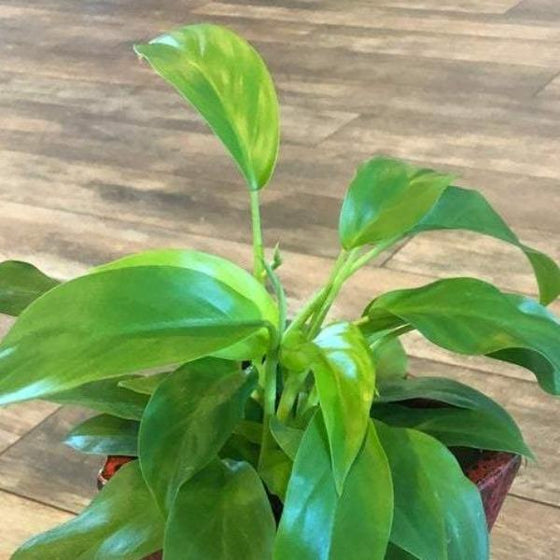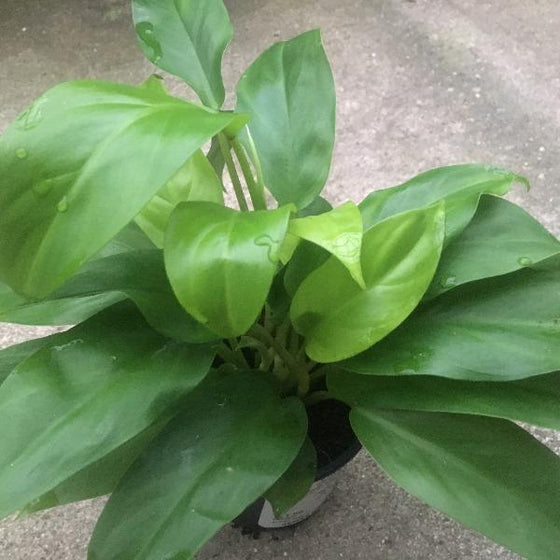 Images Depict Mature Plants
Philodendron Eva for Sale Online
A new philodendron for the new year! Philodendron Eva is unique with its big lime green leaves, shaped like large spear heads and evenly colored. This creates a smooth look, perfect for anyone looking for a classic tropical accent in their home.
---
| | |
| --- | --- |
| Hardiness Zone: | 9-11 |
| Mature Height: | 1 to 2 Feet |
| Mature Width: | 2 to 3 Feet |
| Classification: | Tropical |
| Sunlight: | Fluorescent light to bright, indirect |
| Habit: | Upright |
| Foliage: | Lime green |
| Soil Condition: | Well draining |
| Water Requirements: | Even moisture, likes to dry between waterings |
| Uses: | Does well indoors and in low light conditions |
Growzone: 9-11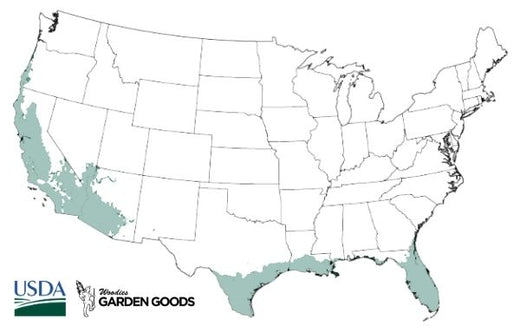 How to Care for Philodendron Eva
Be sure to read our planting instructions to ensure a healthy and happy plant for years to come!

What is the best light for Philodendron Eva?
Philodendron Eva is a versatile plant, and will do well from bright indirect light to low light or fluorescent light. Do not use direct sunlight as this will scorch the leaves.

What type of soil is best for my Philodendron Eva?
Philodendron Eva plants need lots of drainage - even though they are tropical plants they do not like to sit in too much water with wet feet. An organic potting soil mix with organic matter mixed in, or an even mix of potting soil and cactus soil mix will work well.

How do I water Philodendron Eva Plants?
Watering philodendrons does not need to be on a strict schedule, since they are OK drying out some between waterings. Check the top inch of soil with your finger, and when that is dry to the touch give your Philodendron Eva good watering. When all of the excess water has drained into the drip tray, discard that water and water it a second time to make sure all the soil has been moistened. Remove the second round of excess water again so that it does not sit in a wet tray.

How do I fertilize Philadendron Eva Plants?
You can fertilize your Philodendron Eva a few times a year, that's all it will need and too much fertilizer will do more harm than good to the root system. We typically fertilize once in the spring and once in the summer, there is less growth in the winter naturally and your Philodendron Eva shouldn't need any fertilizer then. Any well balanced indoor plant fertilizer will do, as long as you stay within the recommended dosage.
---
Other Products you may be interested in
---
Customer Reviews