Images Depict Mature Plants
Purple Coneflower Magnus for Sale Online
Echinacea Magnus has extra-large pink flowers with a copper-brown cone (center). Echinacea purpurea Magnus is a long-lasting cut flower. Where classic coneflower petals point down, 'Magnus' is held more horizontally.
The bicolor effect from this coneflower is due to the bloom's intense color fading as they age. Perennial Plant Association 1998 Plant of the Year. They are drought and heat tolerant with long-lasting magnificent displays of large daisies with coned centers.
A North American native coneflower, Echinacea or Purple Coneflower produces big, bright flowers from late June until frost. Plants thrive in average soils and withstand hot and dry conditions.
Blooms last well cut or dried, and the seeds in the large cone at the center of the flower head provide nourishment for birds when finished blooming. Echinacea Magnus is a must-have in every garden for butterflies and pollinators. 
---
Growzone: 4-9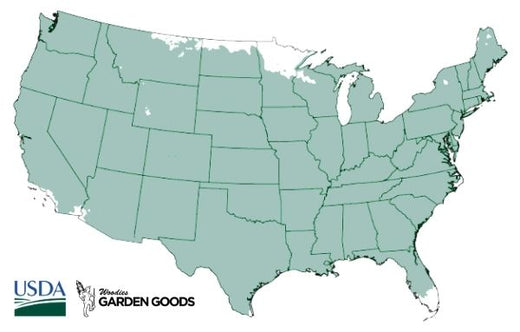 | | |
| --- | --- |
| Hardiness Zone: | 4-9 |
| Mature Height: | 36 Inches |
| Mature Width: | 18 to 24 Inches |
| Sunlight: | Full sun |
| Water Requirements: | Average |
| Selling Points: | Native, long blooming, butterflies and pollinators, songbirds |
---
How to Care for Echinacea Magnus
Be sure to read our planting instructions to ensure a healthy and happy plant for years to come!

How do I fertilize a Echinacea Magnus?
Fertilizing you investment – We recommend when planting your plants to use Bio-tone starter fertilizer by Espoma. We have trialed many so called "starter fertilizers" over the years and have come to rely on Bio-tone for our own use. Simply mix the recommended amount of Bio-tone into the back fill soil and water in generously when back filled. Bio-tone® Starter Plus is an all-natural plant food that is combined with a stronger concentration of Espoma's beneficial bacteria along with both endo and ecto mycorrhizae. Basically the "good" fungus in Bio-tone colonizes on the growing roots of your newly planted plant and does not allow disease causing fungus to attack the new roots. It has also shown promise in stimulating the growth of the new roots which means quicker establishment for your plant. After the first season we recommend fertilizing your plants with a timed release fertilizer such as Flower-tone which is specially formulated for flowering annual and perennial plants such as Purple Coneflower.

How do I plant a Purple Coneflower Magnus Plant?
Never plant Echinacea Magnus deeper than originally planted in the pot. Doing so can cause rotting of the stem and death to the plant. Most plants are very drought tolerant; however they grow very slow without adequate water. The one question that comes up often, "when is the best time to plant? For the most part, Echinacea 'Magnus' can be planted year around, provided the ground isn't frozen. Below Virginia many nurseries and landscapers plant year around, weather permitting. When planting Purple Coneflower, remember the only water source the plant has, is its small root ball, and all the water the plant uses must come from there until new roots can grow into the surrounding soil. Newly planted perennials should be watered twice weekly (Minimum), and under hot conditions possibly more.

How do I water Echinacea purpurea Magnus?
Care should be taken not to over water. More plants die from over watering than under. Water smart, check the soil moisture by inserting your finger into the loose soil surrounding the root ball and feel for moisture.
---
General questions
What do the pot sizes mean?
---
---
Other Products you may be interested in
---
Customer Reviews