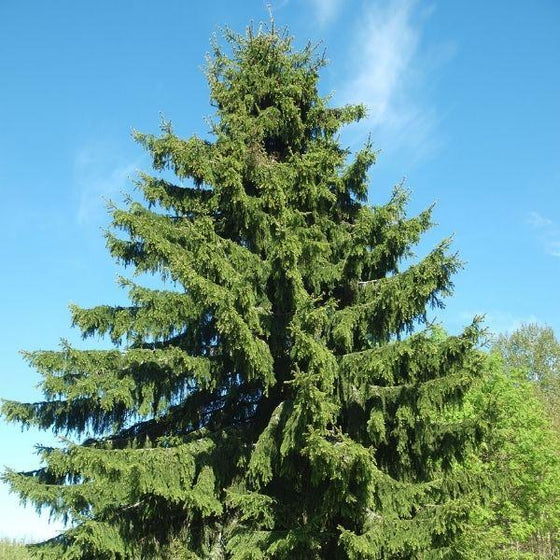 Images Depict Mature Plants
Vanderwolf's Pyramid Limber Pine Trees for Sale Online
Vanderwolf Pine or Limber Pine produces soft foliage that resembles a Cedar from a distance.
These Limber Pines adapt well to dry conditions in the West, both in semi-desert and the mountain foothill regions where soils are thin and poor. These trees are ideal as windbreak hedges. Additionally, these pine trees make for a very graceful single specimen for front yards, parks, or large landscapes.
---
Growzone: 4-7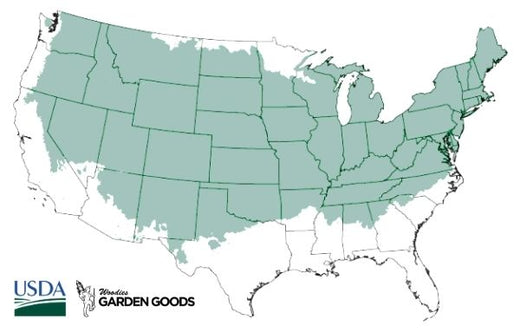 | | |
| --- | --- |
| Hardiness Zone: | 4-7 |
| Mature Height: | 20 to 25 feet |
| Mature Width: | 12 to 15 feet |
| Foliage color: | Silvery-blue |
| Soil Conditions: | Adaptable |
| Water Requirements: | Avg. |
| Growth Rate: | 3-5 feet year |
---
How to Care for Vanderwolf's Pyramid Limber Pine
Never plant trees deeper than originally planted in the pot. Doing so can cause rotting of the stem and death to the tree. Vanderwolfs Pyramid Limber Pine are very drought tolerant, however they grow very slow without adequate water. Staking young trees is recommended. When tying trees to stakes remember the tree will continue to grow. Loosely tie the Vanderwolfs Pyramid Limber Pine with several twist ties to allow for growth. Check trees every three months and loosen as needed. If this is not done, the twist tie will grow into the tree causing injury. The one question that comes up often, "when is the best time to plant."? For the most part, container trees can be planted year around, provided the ground isn't frozen. Below Virginia many nurseries and Christmas tree growers field plant year around, weather permitting. When planting a potted Vanderwolfs Pyramid Limber Pine, remember the only water source the tree has, is its small root ball, and all the water the tree uses must come from there until new roots can grow into the surrounding soil.
---
Frequently Asked questions
What is the growth rate of the Vanderwolfs Pyramid Limber Pine?
Can I use Vanderwolfs Pyramid Limber Pine as a Privacy Screen?
How do I fertilize the Vanderwolfs Pyramid Limber Pine?
How do I prune the Vanderwolfs Pyramid Limber Pine?
How do I mulch the Vanderwolfs Pyramid Limber Pine?
---
Customer Reviews