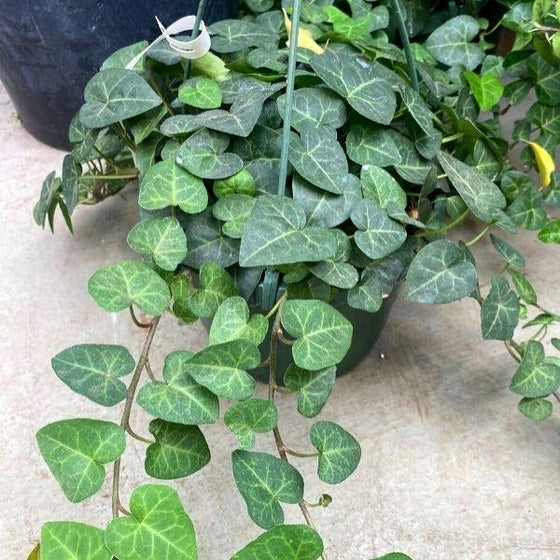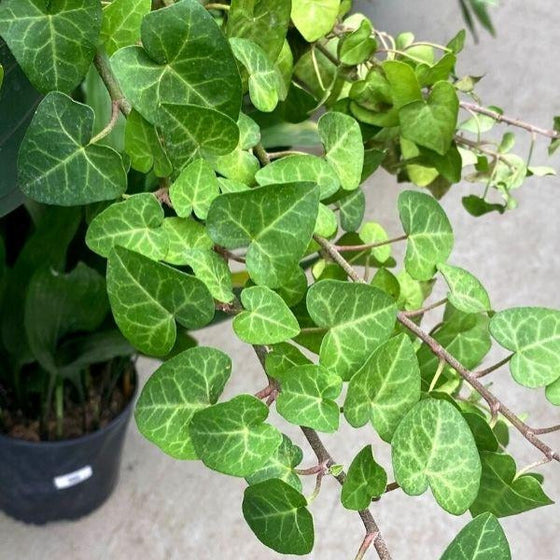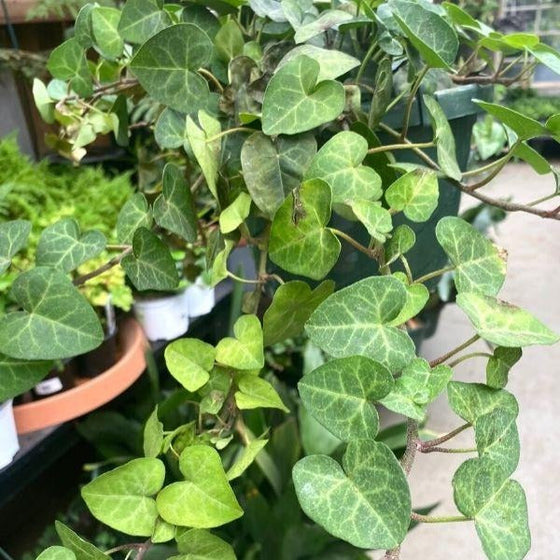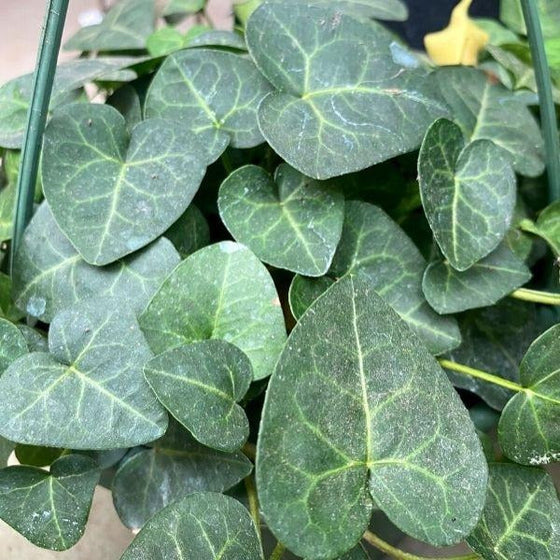 Images Depict Mature Plants
Sweetheart Ivy for Sale Online
Sweetheart Ivy (Hedera helix 'Sweetheart') is a popular perennial that is most commonly used as a houseplant. This houseplant is known for its heart-shaped leaves, ability to cascade down containers, and trailing habit on walls or trellises. We recommend planting your Sweet Ivy plant in a hanging basket to show off its beautiful trailing growth habit. This houseplant thrives in an equal mix of sun and shade but never direct sunlight. Try placing it near an east or north-facing window for best sunlight conditions. Make sure to keep this plant far away from pets and small children because it has toxic properties that can harm your loved ones if ingested. 
---
| | |
| --- | --- |
| Hardiness Zone: | 5-11 |
| Mature Height: | 4 to 6 Inches on the ground |
| Mature Width: | 6 to 7 Feet as a groundcover |
| Sunlight: | Full sun to full shade |
| Habit: | Trailing |
| Spacing: | Plant 12 Inches apart when planting as a ground-cover |
| Flower Color: | Inconspicuous |
| Flowering Season: | April to July |
| Foliage: | Vibrant green |
| Soil Condition: | Average well-draining |
| Water Requirements: | Water well until established |
| Uses: | Extremely attractive when used in hanging baskets, trellises, spreading groundcover (when used outdoors) |
Growzone: 5-11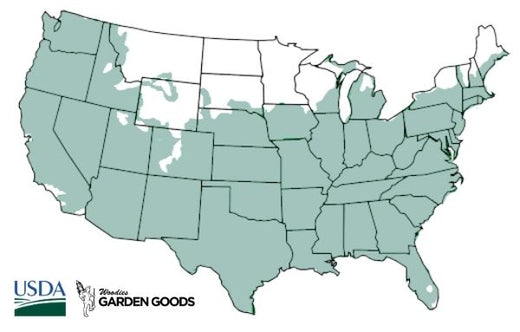 How to Care for Sweetheart Ivy Plants
Be sure to read our planting instructions to ensure a healthy and happy plant for years to come!

What is the Best Sunlight for My Sweetheart Ivy Plant?
When choosing a location for your Sweetheart Ivy plant to thrive in your home, we recommend placing it near north or east-facing window. This location will allow your plant to receive an equal amount of sun and shade throughout the day. Be sure not to place your houseplant in a spot that will receive direct sunlight. Direct sunlight will be too strong of lighting for your plant and can burn its foliage or dry out your plant's soil too quickly. Try to give your plant bright, indirect sunlight in the morning and evening and allow your plant to sit in partial shade throughout the warmest parts of the day.

How do I water My Sweetheart Ivy Plant?
Water your plant regularly but at a moderate rate. We recommend allowing your plant's soil to dry in between waterings to ensure you do not overwater. This watering schedule will be about once every two weeks. You will know when your plant needs water if its leaves are wilting. However, as soon as you water your ivy plant, it will perk back up. Be sure to plant your Ivy plant in well-draining soil and a pot with drainage holes. Doing so will allow any excess water to drain out of the container and not rot your plant's roots. Root rot disease can permanently damage your plant if not caught soon enough.

Do I Need to Fertilize My Sweetheart Ivy Plant?
Fertilize your Sweetheart Ivy plant with a water-soluble houseplant fertilizer. We recommend doing so once a month during the growing seasons of spring and summer. Your plant will not need to be fertilized during its growth dormancy seasons of fall and winter. Feeding your plant during this time could burn its roots and cause damage for its next growing season. Always give your plant a good watering after fertilizing so your plant is evenly saturated and retains as many nutrients as possible. If your plant is outdoors, you can add a slow-release fertilizer once in the spring and again in early fall before their dormancy season begins.

What Kind of Soil Does My Sweetheart Ivy Plant Need?
We recommend that you plant your Sweetheart Ivy plant in peat-based potting soil. Doing so will help ensure that the correct amount of water is retained when watering your plant. To help encourage more drainage, try placing a handful of small pebbles or rocks at the bottom of the pot before adding soil. It is crucial to pot your plant in a container that has excellent drainage holes. These holes along with well-draining soil will help keep your plant avoidant of root rot disease. This disease happens when your plant's roots sit in standing water for too long, and their roots rot.
---
Other Products you may be interested in
---
Customer Reviews