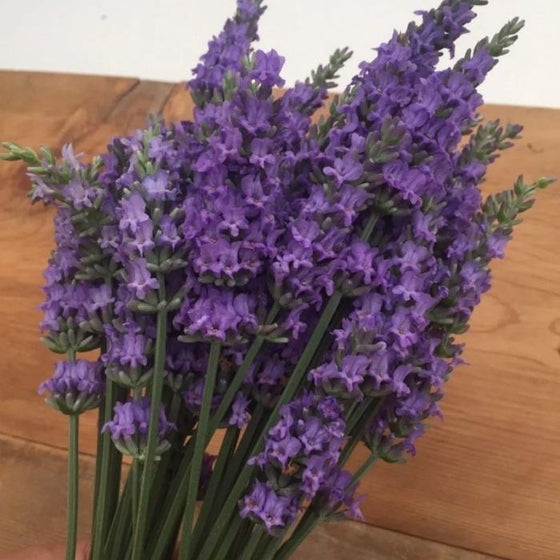 Images Depict Mature Plants
Sensational Lavender for Sale Online
Sensational!™ Lavender (Lavandula x Intermedia) was developed by the same growers that developed the easy-to-grow Phenomenal Lavender. This herbaceous perennial's tough, broad silver foliage looks elegant in many different garden designs.
Lavender Sensational blooms large, thick flowers compared to other lavender varieties that have a sweet floral aroma. Flowers sit atop sturdy stems and not only encapsulate your senses and admiration, but also work to attract local pollinators!
Ideal care for these stunning perennial plantings includes full sun and a well drained soil medium. The Lavender Sensational!™ plants are one of the hardiest strains among generations of lavender plants. The low maintenance variety has an impressive heat and humidity tolerance as well a significant cold tolerance. Additionally, Sensational Lavender is deer resistant.
We would recommend that you prune spent flowers and deadhead your lavender plant each season to promote abundant blooms.
This aromatic garden plant is a true sight to see when it blooms from mid summer to early fall. It's highly fragrant with concentrated essential oils and can even be dried for potpourri or used for edible culinary purposes. Beyond dried flowers, the bright and fragrant stalks of purple blooms make for beautiful additions to cut flower arrangements!
---
Growzone: 4-9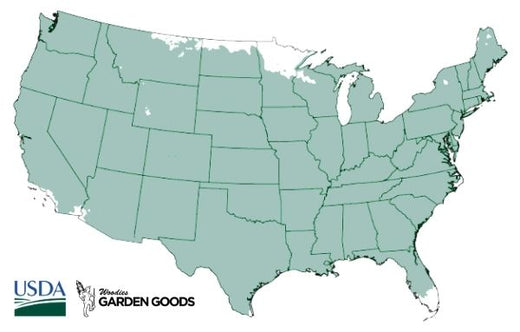 | | |
| --- | --- |
| Hardiness Zone: | 4-9 |
| Mature Height: | 2 to 2.5 Feet |
| Mature Width: | 2-3 Feet |
| Sunlight: | Full Sun |
| Water Requirements: | Water well until established |
| Soil: | Well-draining, dry |
| Selling Points: | Fragrant foliage, long bloom period |
---
How to Care for Lavender Sensational
Be sure to read our planting instructions to ensure a healthy and happy plant for years to come!

How Do I Plant Sensational Lavender?
When selecting a location to plant your Lavender, it is crucial to know that this plant must be in full sunlight for at least 6 to 8 hours a day and in well-draining soil conditions. Dig a hole that is large enough to accommodate your plant's root system but not bigger. Next, loosen the soil and place your plant in the hole. Backfill the hole by lightly tamping the soil. Doing so will prevent air pockets from forming. If you are planting your Lavender plant in a container, select a pot about two sizes larger than the container your plant shipped in. We recommend using a sandy potting mix to allow for proper drainage when watering your plant. Next, place your plant in the pot and fill it with the soil mixture, be sure to leave a couple of inches free at the top. Remember to give your plant a deep watering once it is potted and in front of a south-facing window or near a sunny patio for the best growth.

How Do I Fertilize My Sensational Lavender Plants?
Fertilizer or other organic matter, like compost, can help provide added and necessary nutrients to your plant. The best time to fertilize your plant is at the start of the growing season in spring. Fertilizer should help promote additional growth, and doing so at the beginning of the growing season can help the new growth establish itself before the season ends. We recommend fertilizing annually at the start of the season and using a slow-release fertilizer, like Espoma Bio-Tone Plus Starter Plus. This fertilizer is a favorite due to the high contents of ectomycorrhizal and endomycorrhizal. These are beneficial fungi that help retain moisture and absorb nutrients through the root system.

When Should I Water My Sensational Lavender Plant?
When you first plant your Sensational Lavender plant, it is crucial to your plant's success to water it regularly. Having a strict watering schedule will help your plant establish itself in its new environment much quicker and healthier. Once your Sensational Lavender plant is established, it is generally a drought-tolerant plant. However, it does like moist soil conditions, so you shouldn't let its soil completely dry out. If you are unsure if you should water your plant yet, stick your finger a couple of inches deep in the soil. If it feels dry, add enough water to moisten that area. If the area feels moist, do not water. Overwatering your plant could lead to root rot disease and kill your plant if it is not caught early.

When Should I Prune My Sensational Lavender Plants?
Once the coldest part of the winter has passed, you are free to prune your Lavender plants. When pruning, you should look for any dead or dying limbs, branches, flowers, or foliage. This is the best time to remove them with a clean pair of shears or scissors. It is crucial to use a sanitized pruning tool because if you used the tool to prune a diseased plant, it could infect your new plant at the cutting site. You can also prune your Sensational Lavender plant to shape it to your liking. However, do not prune your plant heavily in the spring and summer during its growing season. Doing so could stunt its growth and harm the plant. Pruning is vital because you are removing dead or dying limbs that your plant is focusing its energy on and making room for new growth for your plant to focus its energy on instead.
---
General questions
What do the pot sizes mean?
---
---
Other Products you may be interested in
---
Customer Reviews