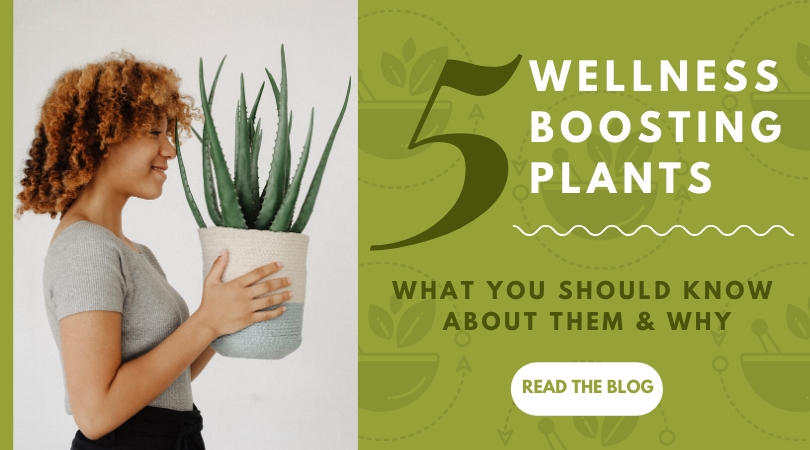 Five Wellness Boosting Plants to Know
For centuries, plants have been used for their medicinal properties and overall wellness benefits among all cultures. While in-store options are easy and accessible, growing your own plant is sustainable and a true labor of love. Garden Goods Direct has a growing selection of plants including houseplants, fruit trees, and tropicals that are commonly known for their wellness properties. Read about what makes these plants unique and how it supports a balanced lifestyle.
Hibiscus
Hibiscus is a tropical plant that is not only beautiful but also is healing in nature. When consumed as an herbal tea, Hibiscus has a vast range of health benefits linked to lowering blood pressure, fighting bacteria, and weight loss. Hibiscus is also packed with antioxidants to help maintain a well-balanced lifestyle. 
Buy Tropical Hibiscus plant online
Aloe Vera
Native to Africa, it's been said that Aloe Vera has been transported across the world for centuries. Its medicinal properties have been used to treat various health conditions. By simply harvesting your Aloe plant's gel, it can be applied topically to treat various skin conditions. If you find yourself with a sunburn, use this inexpensive option for its soothing, moisturizing, and cooling properties.
Lavender
Lavender is an herb flower known for its calming and soothing properties. Commonly used in food and beverages for flavoring, in oil form it's said to help with anxiety, stress, muscle pain, and insomnia. Lavender is also used in Aromatherapy, and was even used as a linen-washing herb in Europe. Side note - It's also proven that it can help keep insects away. Use this plant's dried leaves in your tea mix or throw it in a bath for a boost of relaxation.
Lime Trees
The human body is made up of mainly water - 60% to be exact - which helps flush toxins from the body and keeps us energized and hydrated. Lime is an excellent source of antioxidants and essential minerals for proper body function. Simply add a slice to a glass of water for added benefits that help rejuvenate the skin, improves digestion, and lowers blood sugar.
Pair your limes with lemons from our lemon tree for a boosted source of vitamin C and hydration. Lemon is also said to help freshen breath, which makes a glass of lemon water an easy way to support overall wellness.
Orange Trees
Native to tropical regions, orange trees produce fruit that is known for its several health benefits. Oranges are high in vitamin C which helps remove free radicals from the body. It also promotes a healthy immune system during the cold and flu seasons (did somebody say COVID-19?). It also helps with skin health to protect and reduce signs of aging. It can also boost eye health with its vitamin A qualities.