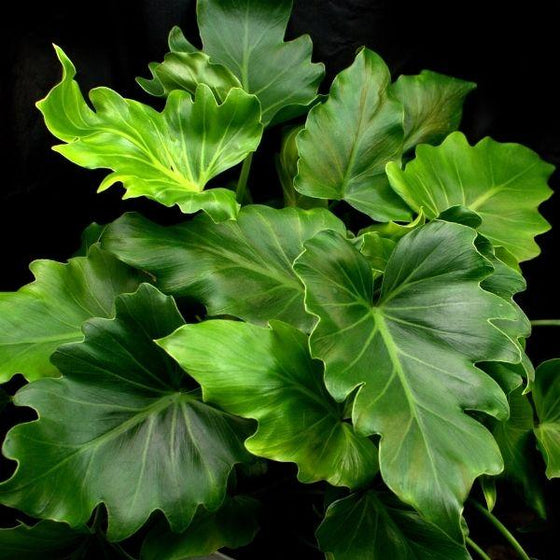 Images Depicted Range in Maturity & Container Size
Pots Not Included Unless Otherwise Stated
Philodendron Hope Selloum for Sale Online
The Philodendron Hope is a show-stopping beauty with large, frilly, deep green foliage. With leaves that can grow up to nearly three feet wide indoors and five feet in nature, the Hope can get pretty big, so be sure to place it in a spacious area! Formerly the Philodendron Selloum 'Hope,' the plant's tendency to grow large and take over spaces has lead this Philodendron to be reclassified as Thaumatophyllum bipinnatifidum or the 'Tree Philodendron.'
The Hope Selloum is a tropical plant native to the tropical regions of South America. Its tropical origin indicates that the plant would prefer high moisture levels, warm temperatures, and bright indirect light. If you place your Hope in a bright window-facing spot, it's a good idea to rotate your plant periodically to maintain its full composure.
This ruffle-leaved, easy-care floor plant will be sure to turn your home into a tropical oasis in no time. Some other common recommended care tips for this lustrous leafy houseplant include watering when the soil feels dry to the touch and applying a well-balanced houseplant fertilizer once a month in the Spring and Summer months.
Another exciting fact about these Philodendron Trees is their leaves' ability to survive for months at a time in a vase filled with water! Spice up your kitchen table with a bouquet of Hopes instead of flowers this season!
---
Growzone: 9-11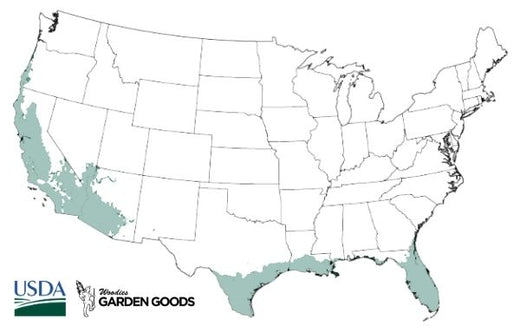 | | |
| --- | --- |
| Hardiness Zone: | 9-11 |
| Mature Height: | 24 to 48 Inches |
| Mature Width: | 24 Inches |
| Classification: | Tropical |
| Sunlight: | Fluorescent light to bright, indirect |
| Habit: | Bush-like |
| Flower Color: | Does not flower |
| Foliage: | Dark green, glossy |
| Soil Condition: | Well draining, cactus or succulent mix (part sand) |
| Water Requirements: | Likes to go dry |
| Uses: | Does well indoors and in low light conditions |
---
How to Care for Philodendron Hope
Be sure to read our planting instructions to ensure a healthy and happy plant for years to come!

What is the best light for Philodendron Hope?
Philodendron Hope thrives in the low light conditions indoors, living with just fluorescent light. These plants can handle some bright, indirect light, but too much light will cause the plant to brown. We recommend placing them near a south or north-facing window. This plant will grow towards the direction they receive light. You should rotate your plant every few days to ensure it receives sun on all parts of the plant and the stem doesn't start to slant.

How often should I water Philodendron Hope Plants?
Philodendron Hope Plants do like to dry out between watering. However, when you are watering, make sure you water your plant thoroughly to ensure its root system receives plenty of water. It is crucial to pot your Philodendron plant in a container with drainage holes. The holes will allow excess water to drain out and not create root rot disease. This houseplant loves humidity, so feel free to mist its leaves early in the morning to help create a humid environment. If you are unsure whether or not to water your plant, we recommend holding off a day or two to ensure you don't overwater.

What is the best soil for Philodendron Hope Plants?
Philodendron Hope Plants prefer well-draining soil and prefer to have dry conditions. Regular potting mix with sand mixed in works well for plants potted in containers. Otherwise, a cactus potting mix would work. The cactus potting mix already has sand and other ingredients to encourage drainage. Always remember to pot your Philodendron in a container with drainage holes. These will help prevent any chance of root rot disease. The disease happens when your plant's roots are submerged in water for too long because of improper drainage.

How do I fertilize Philodendron Hope Plants?
You can use a diluted regular houseplant fertilizer on your Philodendron Hope plant. We recommend feeding your plant once a month during the growing seasons of spring through fall. However, be careful not to over-fertilize your houseplant because this could cause an excess salt build-up in the soil and cause your plant's leaves to burn. Avoid this by giving your plant a thorough watering before fertilizing to ensure your plant soaks up all the nutrients it needs. Also, do not fertilize your plant during its growth dormancy season. Doing so could cause your plant's next growing season to be lackluster.
---
---
Other Products you may be interested in
---
Customer Reviews