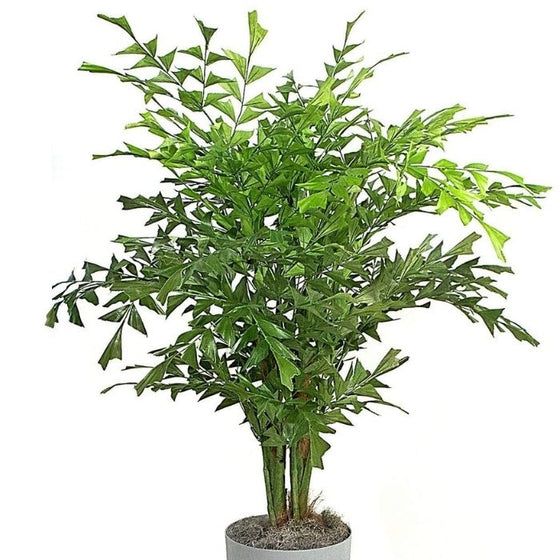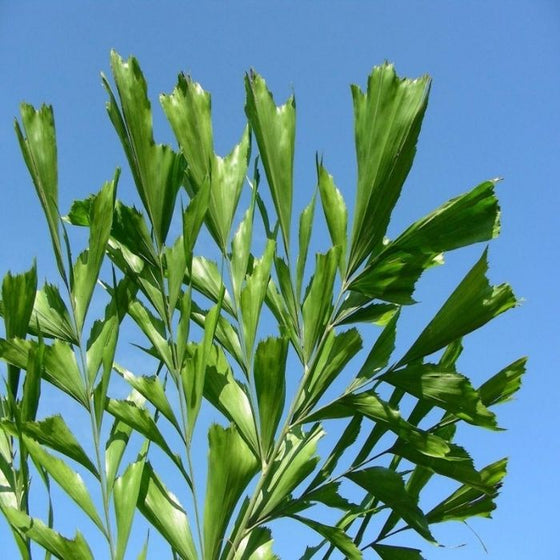 Images Depict Mature Plants
Fishtail Palms for Sale Online
Fishtail palms are large tropical houseplants that turn any space into a tropical getaway. The plants bi-pinnate leaves are named after their unique fish tail-shaped foliage that will have you craving a deep-sea dive upon first glance.
Botanically referred to as 'Caryota Mitis,' the Fishtail palm trees are popular tropical plants loved for their large foliage with ragged edges. The palms are most commonly grown indoors as houseplants; however in warmer more tropical climates like Southern Florida, these plants can grow up to 20 to 25 feet!
When raising your Fishtail as an indoor palm, the ideal plant care regimen would include a bright indirect light and a well draining soil blend. Growing these plants is rather for the Fishtail Palms will tolerate a variety of conditions including partial to full sun and drastic dips in temperature.
These plants enjoy staying on the dry side, so they only require intermittent watering. To avoid root burn we recommend using a diluted slow release fertilizer on your palm.
Add a Fishtail Palm to your collection and enjoy the unique flare it adds to a space.
---
| | |
| --- | --- |
| Hardiness Zone: | 9-11 |
| Mature Height: | 6- 7 feet |
| Selling points: | Low maintenance, Dense foliage, Grows quickly | Bright direct light indoors or part to full sun outdoors |
| Mature Width: | 3-5 feet |
| Water: | Regularly, likes to dry out a little between watering |
Growzone: 9-11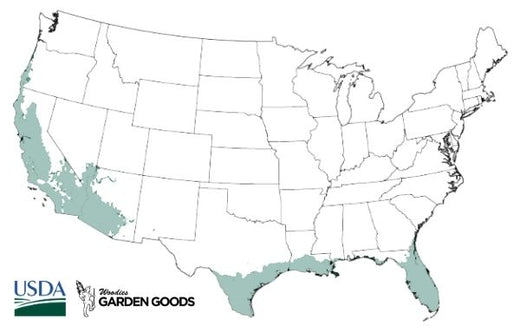 Other Products you may be interested in
---
Customer Reviews