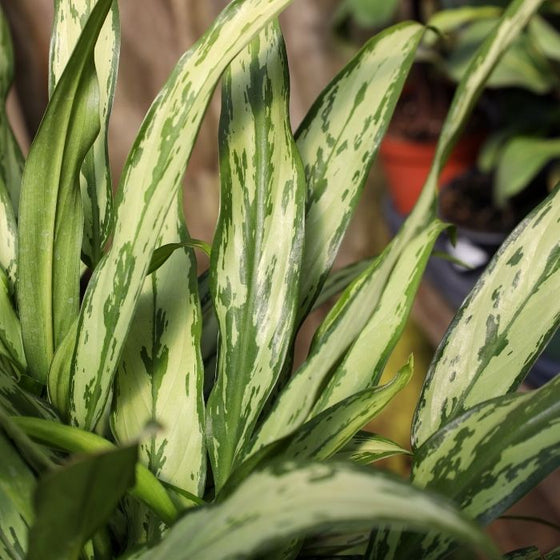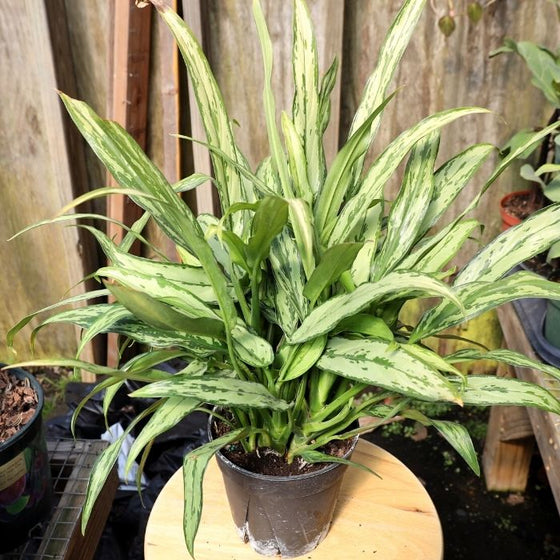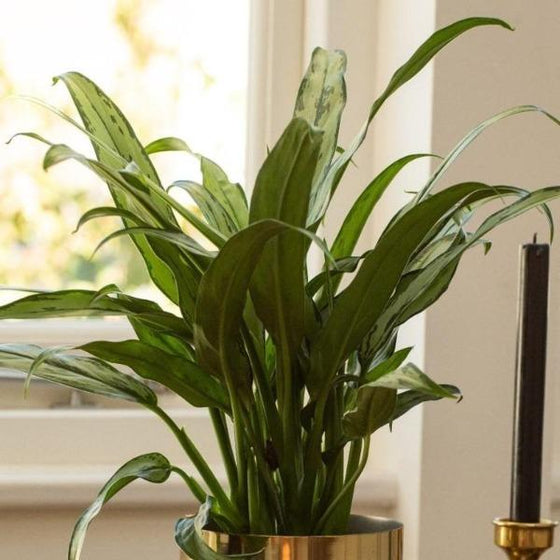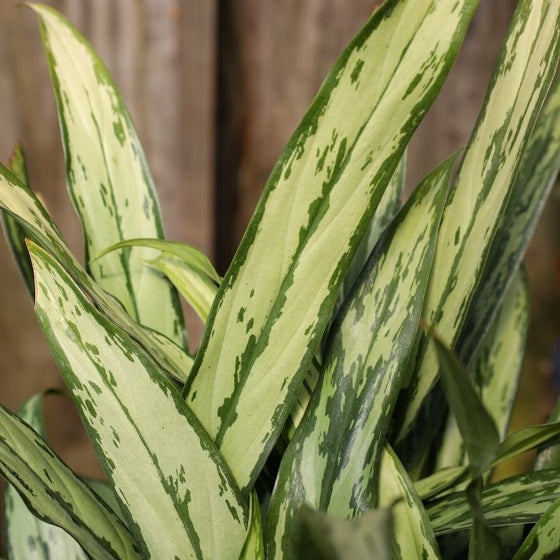 Images Depict Mature Plants
Aglaonema Cutlass for Sale Online
Aglaonema Cutlass is an easy-to-grow houseplant that produces thin silver-green leaves and requires little to no maintenance to thrive other than regular watering. Aglaonemas tolerate low light and are known to be a NASA-approved clean air plant.
Unlike most Aglaonema that boast large oval-shaped foliage, the Cutlass Chinese Evergreen sports slim and long leaves that more so resemble a Dracaena. The Cutlass has light silver-green foliage with a darker green pattern painted throughout the leaves that makes for a subtle statement.
If you are looking to add live greenery to your home, but don't know much about plant care, this is the ideal low maintenance indoor plant for you. The ideal care regimen for the Cutlass Aglaonema includes bright indirect light and watering when your plant's soil has dried. However because this plant is very adaptable to a wide variety of conditions, it will easily tolerate low fluorescent light to medium light levels as well.
Your Cutlass plant will also grow best if kept away from drafts or heat vents during the colder winter months. Additionally, we would recommend to plant your Aglaonema in a pot with drainage holes to avoid issues of excess moisture and root rot.
Aglaonemas are sometimes called Chinese Evergreens, and they are the perfect office plants or for darker rooms in your home or apartment. These plants make great office plants because they require so little care. There is no need to worry about your Aglaonema during long weekends away, or during vacations, although we bet that your office mates will love them so much, they'll be lining up to help take care of it!
For more information on other plants that thrive in Low-Light conditions, such as bathrooms, read our blog "Low-Light House Plants for Dressing up your Bathroom."
---
| | |
| --- | --- |
| Hardiness Zone: | 9-11 |
| Mature Height: | 2 to 3 Feet tall |
| Mature Width: | 1 to 2 Feet |
| Classification: | Colorful foliage, clean-air plant |
| Sunlight: | Fluorescent to bright indirect light |
| Habit: | Compact habit |
| Flower Color: | Green and white but not very showy |
| Foliage: | Green and silver |
| Water Requirements: | Likes to dry out some between watering. If unsure, do not water |
| Uses: | Attractive plant to be featured or in the background of any room in the house or apartment, does well with minimal care |
Growzone: 9-11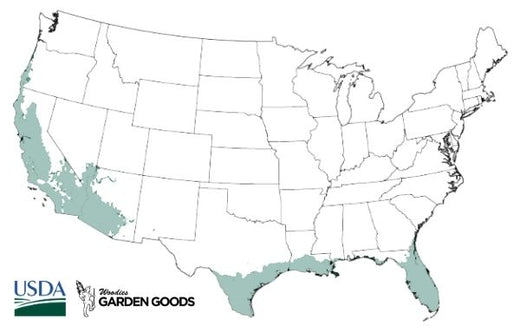 How to Care for Aglaonema Cutlass
Be sure to read our planting instructions to ensure a healthy and happy plant for years to come!

What is the best light for Aglaonema Cutlass Plants?
Aglaonema Cutlass does well in just about any light condition. Aglaonemas often have the best color in medium or indirect light indoors. Aglaonema does excellent in offices, living rooms, and even kitchens and bathrooms due to their ability to thrive in low light. Aglaonema Cutlass can take some direct sun on the leaves, but it's advised to diffuse the bright sunlight with a sheer curtain. Aglaonemas do well under fluorescent light, such as in offices. The color will shine through under these conditions.

How do I fertilize an Aglaonema Cutlass Plant?
Indoor houseplant fertilizers fall into two groups: Water soluble, liquid quick release, and granular, slow release fertilizers. Jack's Classic Indoor plant food works well as a water soluble fertilizer. On the other hand, Osmocote Plus fertilizer is an option as a granular, slow release fertilizer that can be applied while potting and planting. Any type of fertilizer offers nutrients that help plants with the transition to a new environment.

How do I water Aglaonema Cutlass Plants?
Aglaonema Cutlass should be watered relatively infrequently, as the plants like to dry out some between watering. The easiest way to tell if a plant needs to be watered is by the weight of the container. If the container is very heavy and the foliage is upright, chances are good the plant doesn't need water, whereas a light container and limp foliage means the plant needs some water. Sometimes, water pours out of the container without being retained by the soil. Soaking the dry soil in a small dish or saucer can be a useful way to solve this problem. It is important not to water the foliage of these plants, or to over-water them as this will lead to leaf damage or plant death. If you're unsure, it is always better to let the plant go dry instead of drenching it with water. Moisture meters are another easy way to tell if plants need to be watered, and usually come with a guide to indicate what number or level of moisture different plants require.

What is the best soil for an Aglaonema Cutlass Plant?
The best soil for Aglaonema Cutlass is a well balanced mix of peat moss, perlite and vermiculite that dries some between watering. Typically, any reputable potting mix will work well that includes those ingredients. Adding a granular, slow release fertilizer while planting is a good way to help the plant thrive in the transplanting transition. We have found Espoma Organic Potting Soil to be one of the best potting soils for Aglaonema Plants.
---
Other Products you may be interested in
---
Customer Reviews