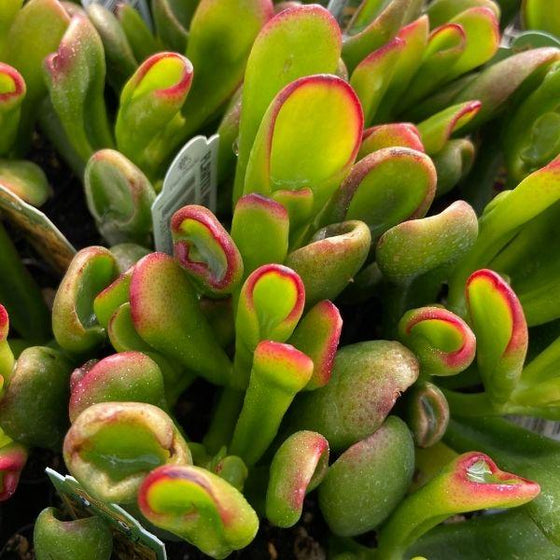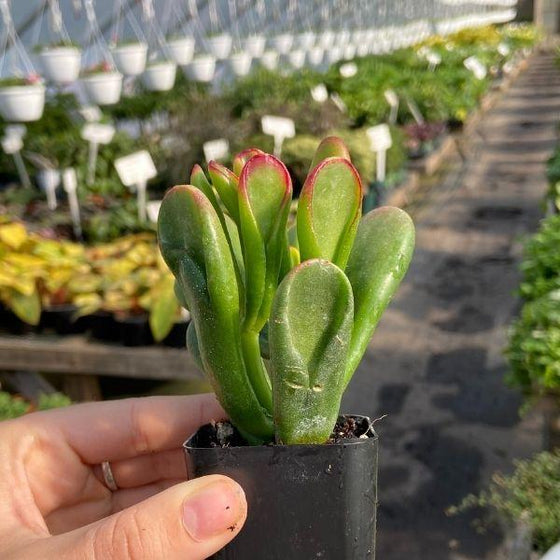 Images Depict Mature Plants
Crassula ovata 'Tricolor Hobbit' Plants for Sale Online
The 'Tricolor Hobbit' Jade Plant (Crassula ovata) is a succulent houseplant with vibrant multi-colored, thick leaves. The plant's tough leaves store water inside, meaning the watering schedule is very minimal with this houseplant. The most common detriment to this plant is the over-saturation of the soil. The best way to avoid this is by allowing your plant's soil to dry out completely before rewatering. The best soil for this plant is a well-draining cactus mix.
This houseplant is slow-growing and retains a compact shape when used as a houseplant. However, if you live in hardiness zones 9 through 11, the Tricolor Hobbit Jade plant can reach up to 2 feet tall and wide when planted in the ground.
---
| | |
| --- | --- |
| Hardiness Zone: | 9-11 |
| Mature Height: | 30 Inches |
| Mature Width: | 20 Inches |
| Classification: | Succulent |
| Sunlight: | Fluorescent to bright indirect |
| Habit: | Compact habit, densely branching, star-shaped flower |
| Foliage: | Green, dense |
| Flowers: | Pink and White |
| Soil Condition: | Likes to dry out between watering |
| Water Requirements: | If unsure, do not water |
| Uses: | Attractive plant to be featured or in the background of any room in the house, does well with minimal care |
Growzone: 9-11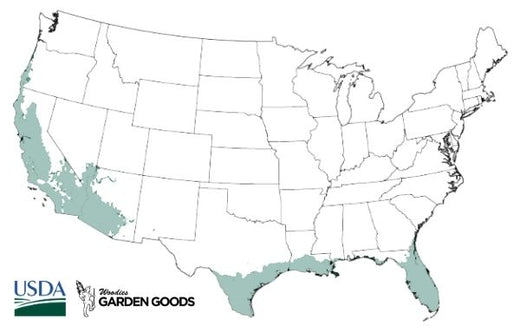 How to Care for Tricolor Hobbit Jade Succulent
Be sure to read our planting instructions to ensure a healthy and happy plant for years to come!

How do I water Tricolor Hobbit Jade Plants?
Tricolor Hobbit Jade plants should be watered infrequently and prefer to dry out between waterings. When it comes to succulents, it is always better to let your plant go dry instead of drenching it with water. It is crucial to water your Tricolor Hobbit at the base of the plant and not above the foliage level. If you water your plant in the morning and water above the foliage, the afternoon sun could burn the leaves of your succulent.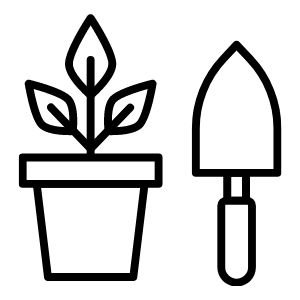 How do I repot my Tricolor Hobbit Jade Succulent?
When re-potting your Tricolor Hobbit Jade plant, be sure to choose a new container that is only 2 inches wider than the pot it is currently. We recommend using a durable pot with drainage holes to ensure your plant does not hold on to excess water and risk root rot disease. For additional drainage support, add clay pebbles to the bottom of the container. Doing so is a requirement if your pot does not have drainage holes. Carefully remove the Jade plant and loosen its roots. Add cactus-mix soil to the bottom of the container. It is important when you place the plant in the pot, the base of the succulent is about an inch below the top of the container. Backfill the space with more potting soil and water thoroughly to encourage the roots to settle.

What is the best soil for my Succulent Jade Money Tricolor Hobbit?
The best soil for Tricolor Hobbit Jade Plants is a well balanced mix of peat moss, perlite and vermiculite that dries some between watering but takes a long time to compact. A potting mix formulated for cactus plants is a great way to get all of these in one. Adding a granular, slow release fertilizer while planting is a good way to help the plant thrive in the transplanting transition if the mix does not already include fertilizer.

How do I fertilize Tricolor Hobbit Jade Plants?
Fertilizing your Tricolor Hobbit Jade plant will provide it with extra nutrients your plant needs to thrive when transitioning to a new environment. Osmocote Indoor/Outdoor is a granular, slow-release fertilizer that can be applied while potting and planting. You can also use Jack's Classic Indoor plant food. This fertilizer is a powder, quick-release fertilizer that mixes with water and quickly provides nutrients. Jack's Classic is excellent for any plant that has been in the same container for an extended period.
---
Other Products you may be interested in
---
Customer Reviews