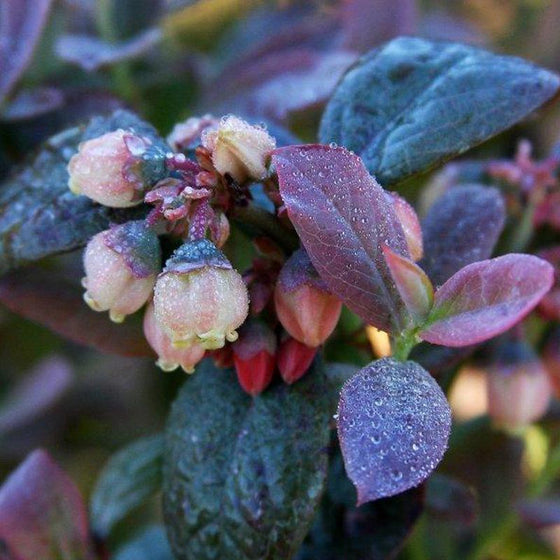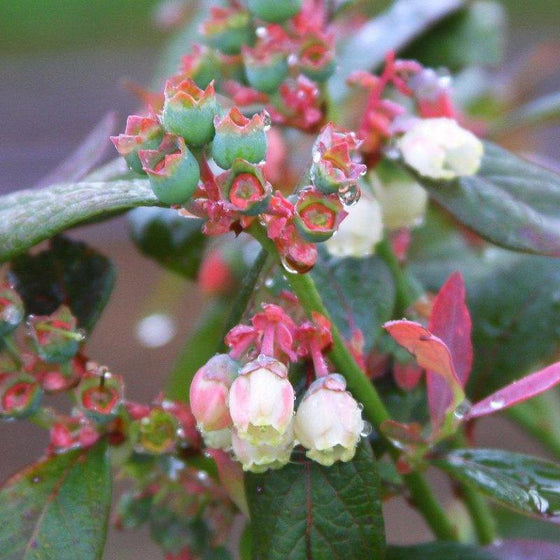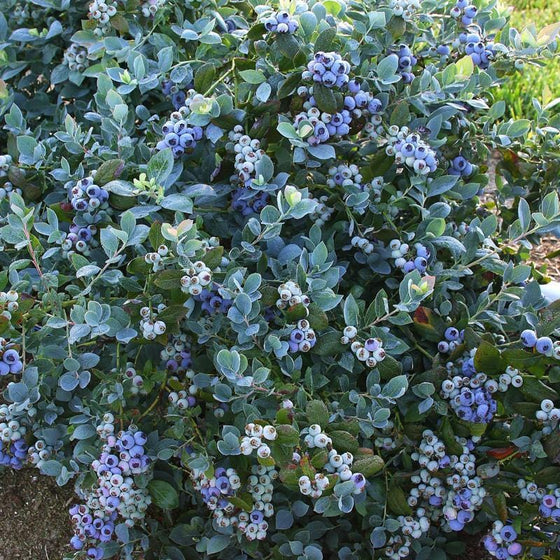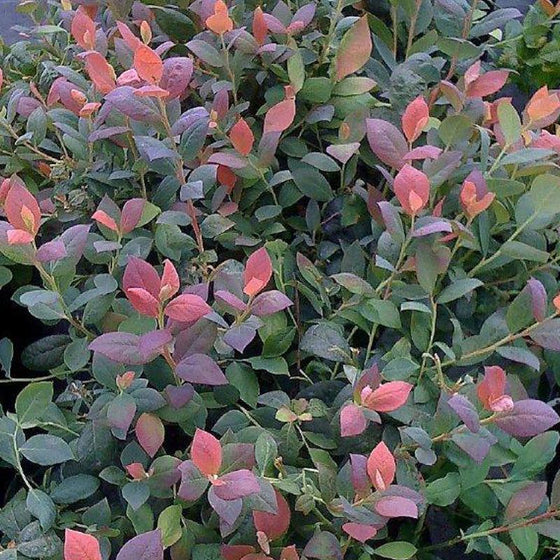 Images Depict Mature Plants
Pink Icing Blueberry Bushes for Sale Online
Pink Icing Blueberry (Vaccinium 'Pink Icing') is a blueberry plant with striking foliage and delicious fruit. This semi-evergreen shrub is known for its impressive display of pink, green, blue, and purple leaves and is considered a rustic garden favorite.
Pink Icing Blueberry is an excellent landscape shrub used for hedges but also looks great in patio planters. Growing up to 4 feet tall and wide, this evergreen plant will provide best results when grown in conditions of full to part sun. Additionally, the Pink Icing plant thrives in well-drained, moist, acidic soil.
This hardy plant is tolerant of hot, humid conditions, and its medium sized berries tend to ripen in late May to early June. This versatile shrub has excellent ornamental value separate and apart from the fruit crop: white spring flowers, dark green summer foliage, red fall color, and reddish winter stems.
Effective in shrub borders or as part of less formal shrub plantings - such as in native plant gardens or open woodland areas, the Pink Icing Blueberry bush is a fun new addition to a landscape. Pair your blueberry shrub with rhododendrons and azaleas for a fun variety and contrast of colors. These plants share similar acidic soil requirements and will compliment each other nicely.
---
| | |
| --- | --- |
| Hardiness Zone: | 7-9 |
| Mature Height: | 3 to 4 Feet |
| Mature Width: | 3 to 4 Feet |
| Sunlight: | Full sun |
| Year to Bear: | Fruits the 1st of the year |
| Water Requirements: | Water frequently |
Growzone: 3-7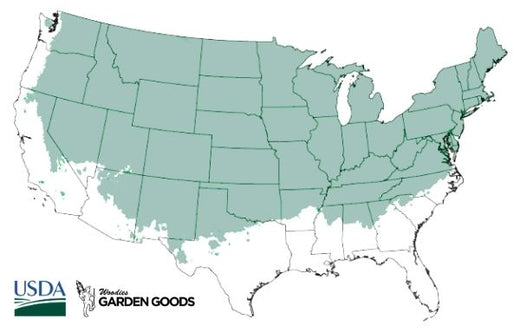 Other Products you may be interested in
---
Customer Reviews