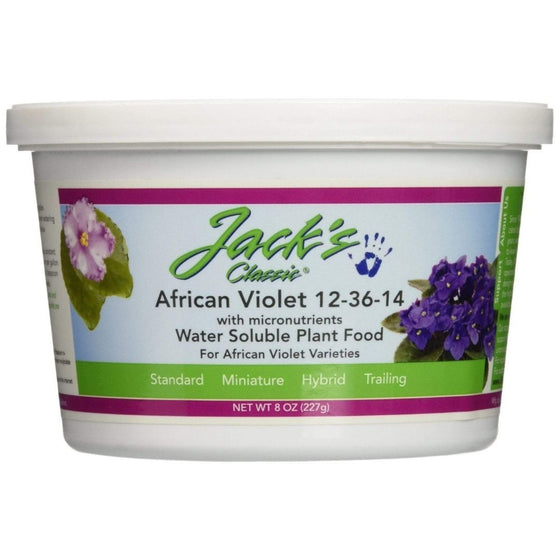 African Violet Fertilizer for Sale Online
Jack's Classic African Violet Fertilizer 12-36-14 is designed for use on all types of African Violet plants by supplying the roots, leaves, and buds with nutrients.
How to use Jacks Classic African Violet Fertilizer
This package includes an 8 oz bag of blue powdered fertilizer, paper instructions, and a small measuring cup.
For best results, use a constant feed system for every watering. The recommended dose is 1/4 Teaspoon per gallon; store in a clean container and use whenever watering plants.
---
Customer Reviews