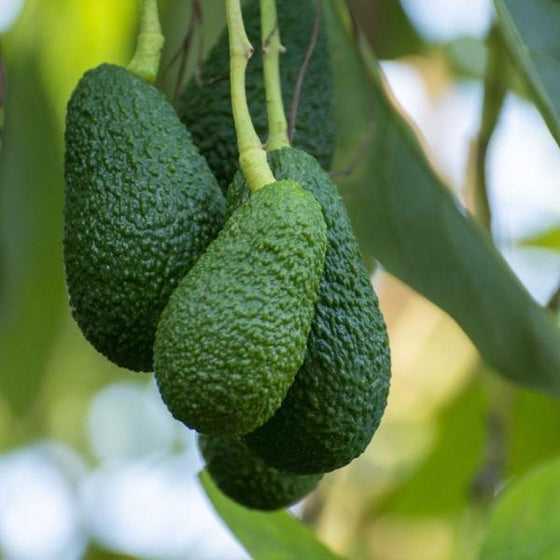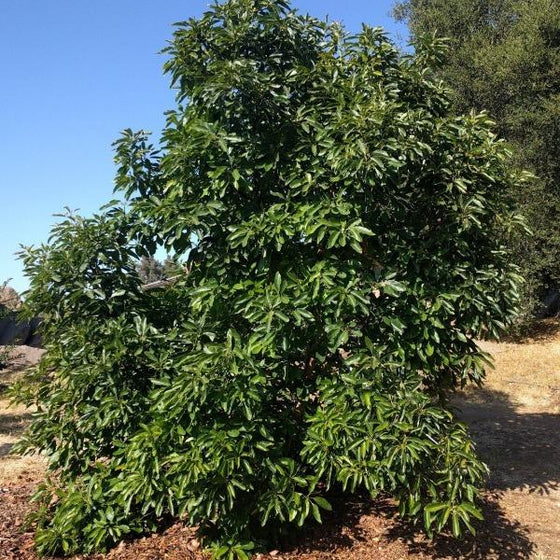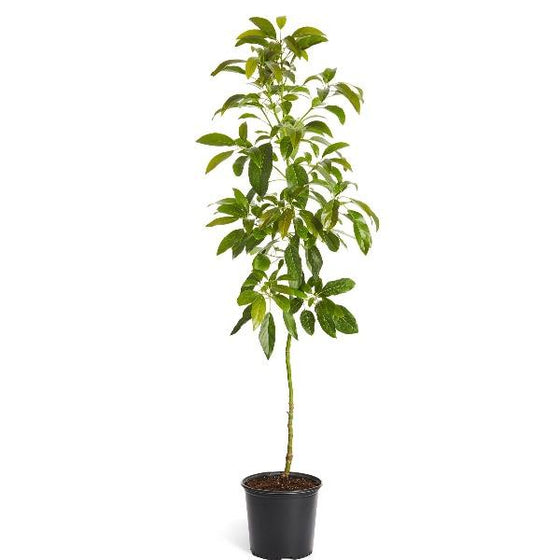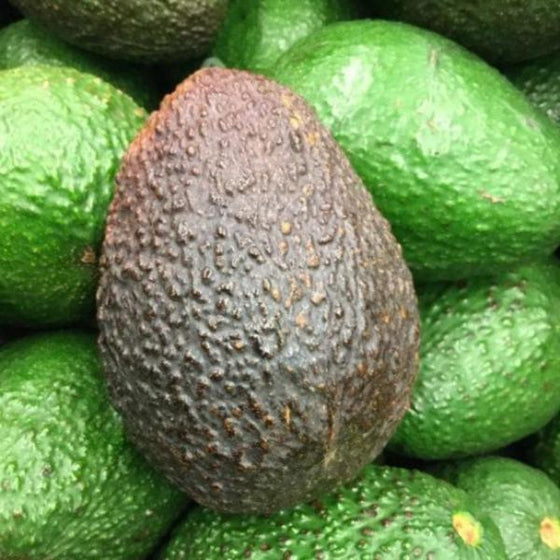 Images Depict Mature Plants
Hass Avocado Trees for Sale Online
The Hass Avocado has become the quintessential avocado in international cuisine, but that was not always the case. Avocados have been a popular food native to Mexico and South America for hundreds of years, and the Fuerte Avocado was the most commercially viable. However, in the 1920s, an amateur horticulturalist took faith in a strange seedling and the rest is history.
Hass Avocado Trees can grow outdoors in zones 9 to 11, and they can be grown in containers up to zone 4 as long as they are brought inside in cold weather. These trees have a sensitive root system but are otherwise fairly easy to grow, and even self-pollinating.
You can now grow your own Hass Avocado tree and take a step towards living more sustainably... or at the very least enjoy the benefit of having as many delicious Hass avocados as you could ever want.
---
| | |
| --- | --- |
| Hardiness Zone: | 9-11 if grown outdoors, 4-11 if grown in containers & brought inside in cold weather |
| Mature Height: | Up to 7 feet in containers, up to 30 feet in ground |
| Mature Width: | 4 to 6 Feet in containers, 15 to 25 feet in ground |
| Classification: | Fruit tree |
| Sunlight: | Full sun |
| Habit: | Tree form, clear trunk |
| Foliage: | Dark green |
| Flower Color: | Inconspicuous |
| Pruning Season: | No pruning needed |
| Soil Condition: | Needs acidity (6.5pH or lower), best in well-draining sandy or loamy soil |
Growzone: 9-11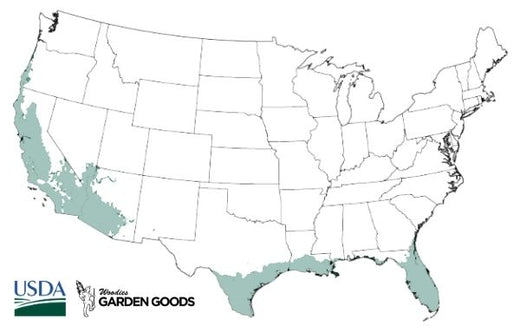 How to Care for Hass Avocado Tree
Before you buy a Hass Avocado Tree, make sure to read about the care instructions that are required and recommended to keep this plant healthy and flourishing.

How often do I water my Hass Avocado Tree?
Avocado trees have very shallow and very sensitive root systems, and this is especially the case with the Hass Avocado. They need lots and lots of adequate drainage so that they are never sitting in stagnant water, since they are susceptible to root rot. The original mother tree for the Hass Avocado that grew on the Hass family property passed away at the age of 76 after battling root rot for 10 years. Even the most established trees cannot recover, unfortunately. So, it is OK if a few days go by between waterings and the soil has dried around your tree. When first planting, amend the soil with coarse sand, bark, or other materials to create more drainage. Then, water thoroughly. Check the soil each day following and wait to water again until at least the top two inches are dry to the touch. When first planting (especially in hot weather), you'll need to water probably every two or three days, depending on your soil's drainage. Once the tree is more established you can back this up to every week or ever other week in wetter climates.

What kind of soil is right for Hass Avocado Trees?
Hass Avocado Trees need acidic and well-draining soil to thrive and produce delicious avocados. When planting your tree, either in the ground or in a container, it is a good idea to amend your soil so that is the perfect home for your tree. Much of gardening is less about managing plants and more about managing the environment your plants are in. With Hass Avocado trees, we recommend that you first perform a soil pH test to see if the soil is naturally at pH 6.5 or lower. With those results, use a soil acidifier accordingly to bring the pH down if needed. Then, mix your soil with materials that will increase the drainage so water does not sit stagnant around the delicate roots. Fir bark, perlite, clay beads, lava rocks, coarse sand, mulched leaves, cactus soil mix or orchid soil mix are all great materials to increase drainage in your soil. This is also a great time to add in a starter fertilizer that will introduce healthy mycchorizae to the soil, such as Espoma Bio-tone Starter Plus.

Do I need to fertilize my Hass Avocado Tree?
Sometimes fertilizers are advertised for specific plants when it is not necessary to give that kind of plant anything extra. However, Hass avocados actually do need a few more minerals and nutrients than your average landscaping shrub, so using a fertilizer formulated especially for avocado trees is very worthwhile. They need zinc and boron, and their leaves could show yellow spots if they do not get enough. Espoma Citrus-tone is a great choice to make sure your Hass Avocado tree gets everything it needs. When the tree is younger, diluting the strength of the fertilizer is a good idea since they have a delicate root system. When growing trees in containers, fertilizing becomes especially important, since they do not have access to nearby nutrient resources the way trees in the ground do.

How much sun does an Avocado Tree Need?
Hass Avocado Trees are native to Southern California, and avocados in general are native to Central and South America. Keep this in mind when choosing a location for your Hass Avocado Tree - they love the sun! Position your sunbathing tree so that it received at least 6 hours of direct sunlight, whether or not it is indoors or outdoors.
---
Frequently Asked questions
Does a Hass Avocado Tree need a pollinator?
When will my tree produce avocados?
---
Other Products you may be interested in
---
Customer Reviews