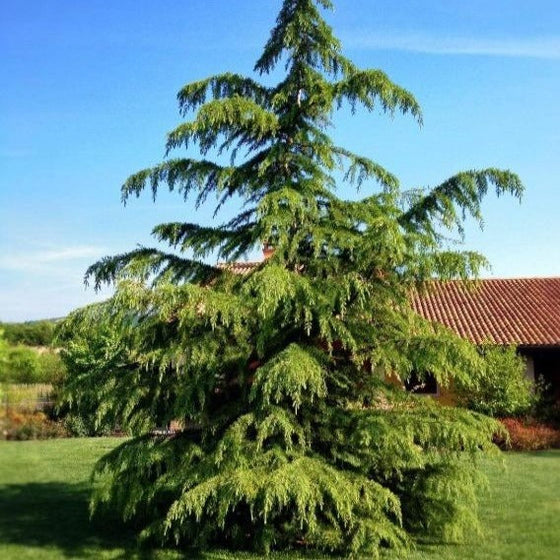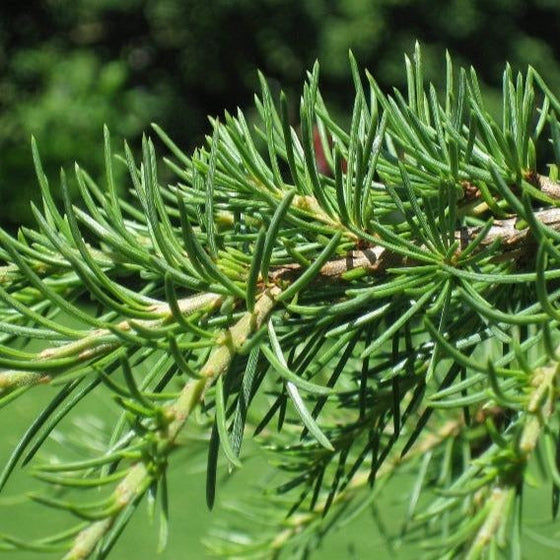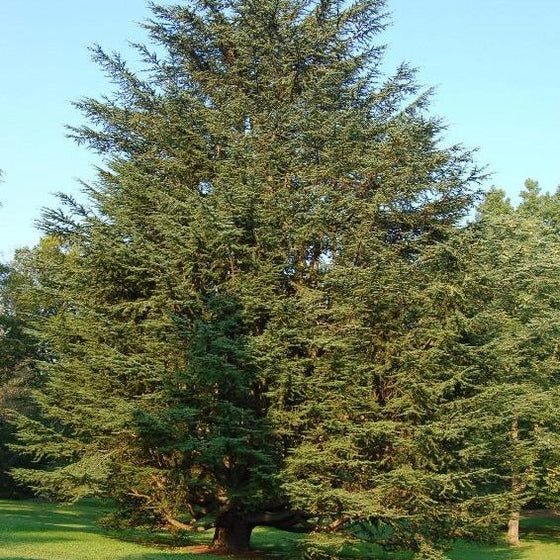 Images Depict Mature Plants
Green Atlas Cedar Trees for Sale Online
Green Atlas Cedar (Cedrus atlantica) is a bold, pyramidal-shaped form of Atlas Cedar with green foliage that drapes from the horizontal branches. It's one of the most popular evergreen conifers. A spectacular specimen for large landscape areas that increases in character as it ages. Adds a different look to the landscape for those not fond of its blue-leaved cousin.
---
| | |
| --- | --- |
| Hardiness Zone: | 6-9 |
| Mature Height: | 45 to 50 Feet |
| Mature Width: | 20 to 25 Feet |
| Sunlight: | Full sun |
| Foliage Color: | Blue-gray |
| Habit: | Upright pyramidal |
| Soil: | Very tolerant of dry soil types and salt spray. |
Growzone: 6-9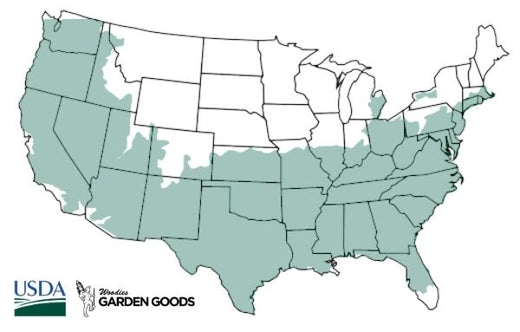 How to Care for Green Atlas Cedar
Be sure to read our planting instructions to ensure a healthy and happy plant for years to come!
How do I plant a Green Atlas Cedar Trees?
Never plant Cedar deeper than originally planted in the pot. As a rule we always say that before you mulch you should still be able to see the soil from the original pot. Planting to deep can cause rotting of the stem and death to the tree. Green Atlas Cedar are very drought tolerant, however they grow very slow without adequate water during the initial establishment period. When planting a potted tree, remember the only water source the tree has, is its small root ball, and all the water the tree uses must come from them until new roots can grow into the surrounding soil. New trees should be watered twice weekly (Minimum), under hot drier conditions possibly more. Care should be taken not to over water. More trees die from over watering than under.
---
Customer Reviews