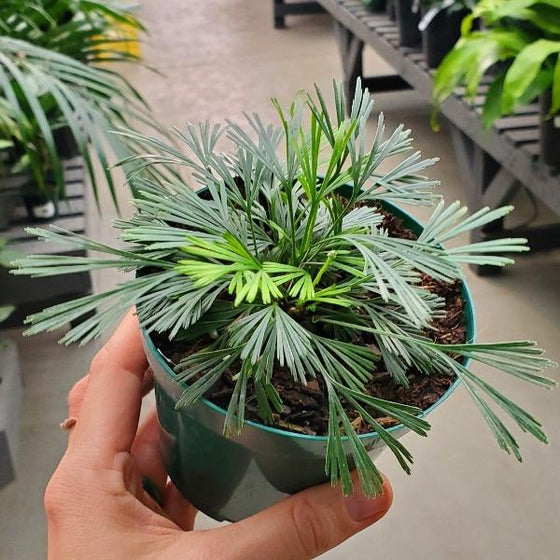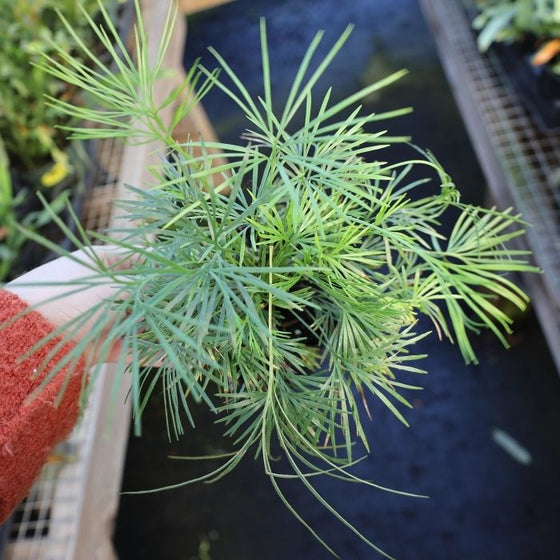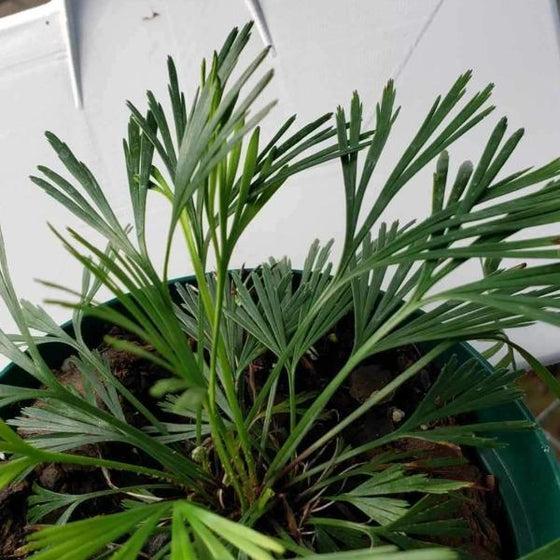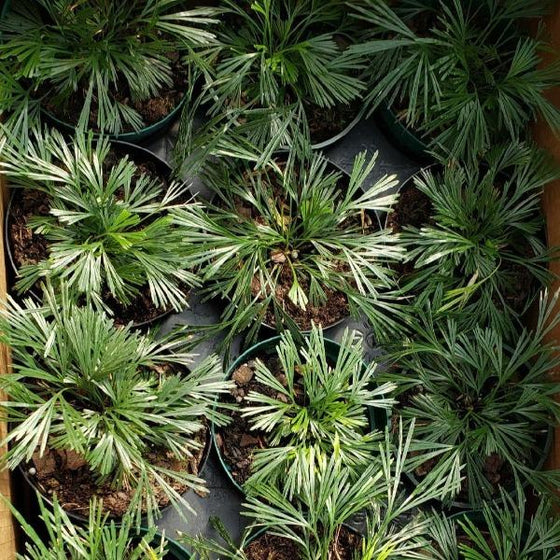 Images Depict Mature Plants
Eyelash Fern Plants for Sale Online
Eyelash Ferns (Actiniopteris australis) is a cheerful little houseplant with soft fanlike foliage. While it is often used as a houseplant, Eyelash ferns also do well in outdoor hanging baskets during the warm months. These plants desire an environment similar to what it's native to, so they thrive when placed in a humid bathroom.
---
| | |
| --- | --- |
| Hardiness Zone: | 10-11 |
| Mature Height: | 6 to 8 Inches |
| Mature Width: | 5 to 8 Inches |
| Classification: | Green foliage |
| Sunlight: | Bright, indirect light to full sun |
| Habit: | Upright to arching, full |
| Foliage: | Green, soft |
| Soil Condition: | Likes to dry out occasionally |
| Water Requirements: | Does not like to dry out much between watering |
| Uses: | Excellent individually or in a container or hanging basket, inside or out |
Growzone: 10-11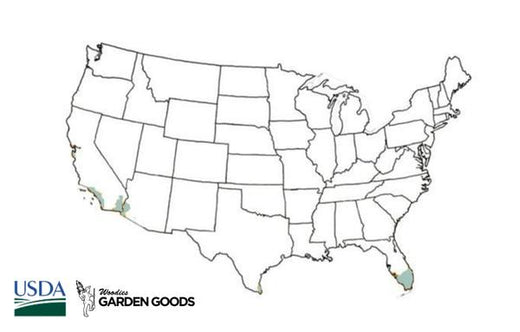 How to Care for Eyelash Fern
After purchasing your Eyelash Fern, be sure to read our recommended care instructions to ensure a happy and healthy fern for years to come!

What is the best light for Eyelash Fern Plants?
Eyelash Fern Plants thrive in bright, but filtered/indirect light. Northern or eastern facing windows would keep your plant happy. Outside, Eyelash ferns can handle anywhere from full shade to full sun. Plants in full sun will require more moisture than plants in the shade.

How often do I water Eyelash Fern Plants?
Eyelash Fern Plants likes to stay moist. It does not like to stay or sit in water or get too dry. This plant will tolerate some drought, but may lose some of its needles.

What kind of fertilizer is best for Eyelash Fern Plants?
Any all purpose, foliage fertilizer will work for Eyelash Fern Plants. Jack's Classic Indoor plant food works well as a powder, quick release fertilizer that is mixed with water to quickly provide nutrients to a plant that has been in a container for an extended time. On the other hand, Osmocote Indoor/Outdoor is an option as a granular, slow release fertilizer that can be applied while potting and planting.

What is the best soil for Eyelash Fern Plants?
Eyelash Fern Plants needs a very well draining soil and prefers to have moist conditions. These plants do not like to stay wet, but do not like to go completely dry either. It's best to use a regular potting mix or a potting mix based in peat moss, which retains moisture. You can also add Coco Coir to help retain moisture.
---
Other Products you may be interested in
---
Customer Reviews