Cotyledon orbiculata 'Silver Peak' Succulent Plants for Sale Online
Silver Pink (Cotyledon orbiculata) is a branching, clump-forming succulent that has striking silvery-blue foliage. Their elongated, upward-facing leaves are thick and can hold on to moisture very effectively. Because of this talent, these plants do not require frequent watering. Your Silver Peak plant can produce flowers in the summer, depending on the weather. Weather permitting, they will blossom orange, bell-shaped flowers.
Cotyledon orbiculata requires rich, well-draining soil conditions and in partially shaded areas. If you live in hardiness zones 9 through 11, you can plant your succulent outdoors. However, these succulents love to sit on a windowsill as a houseplant.
---
| | |
| --- | --- |
| Hardiness Zone: | 9-11 |
| Mature Height: | 12 to 18 Inches |
| Mature Width: | 18 Inchs |
| Classification: | Succulent |
| Sunlight: | Fluorescent to bright indirect |
| Habit: | upward-facing, densely branching, clump-forming |
| Foliage: | Silvery-blue |
| Soil Condition: | Free-draining; likes to dry out in between watering |
| Water Requirements: | If unsure, do not water |
| Uses: | Attractive plant to be featured or in the background of any room in the house, does well with minimal care |
Growzone: 9-11
How to Care for Cotyledon orbiculata 'Silver Peak' Plant
After purchasing your Cotyledon orbiculata Plant, be sure to read our recommended care instructions to ensure a healthy and happy succulent for years to come!

How often do I water my Silver Peak Succulent plant?
Water regularly until your plant has become established. Once established, water your succulent plant infrequently. Their thick leaves are meant to carry water, allowing for dry spells. Because they require such little water, these plants are susceptible to overwatering and prone to root rot disease. If you are unsure if your plant needs water, leave it be for a few days, and then you should be good to go.

What soil is best for my Cotyledon orbiculata succulent?
Cotyledon orbiculata requires rich, well-draining soil. We recommend using a nutritious mix that contains peat moss and perlite for optimal drainage. It is crucial to use well-draining soil to avoid any risk of root rot. We recommend using Espoma Organic Cactus Mix as your succulent plant's potting soil.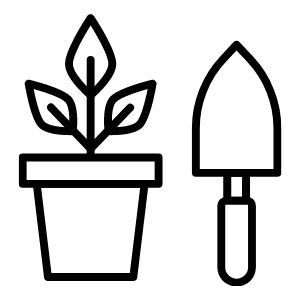 How do I repot my Cotyledon 'Silver Peak' Succulent?
When you need to repot your succulent, it is best to choose a new container that is no more than 2 inches wider than the current pot. Always make sure your plant's container has drainage holes. You can always encourage sufficient drainage by adding rocks or clay pebbles at the bottom and cover them with cactus-mix potting soil. When removing your succulent plant from the container, carefully loosen the roots; this will allow the roots more room to grow in their new pot. Place your succulent in the pot where the top of the root system is level with the top of the pot. Backfill with more potting mix and water your plant slowly to encourage the roots to settle in their new container.

When should I fertilize my Succulent?
To promote healthy growth in your Silver Peak Succulent, feed them once or twice during the growing season. We recommend using a fertilizer specifically formulated for cactus and succulents, including all micronutrients and trace elements diluted to 1/2 the strength recommended on the label.
---
Frequently Asked questions
How do I propagate my Silver Peak Succulent?
Are Cotyledon orbiculata Plants Toxic?
Where Should I Plant My Cotyledon orbiculata 'Silver Peak' Plant?
---
Other Products you may be interested in
---
Customer Reviews