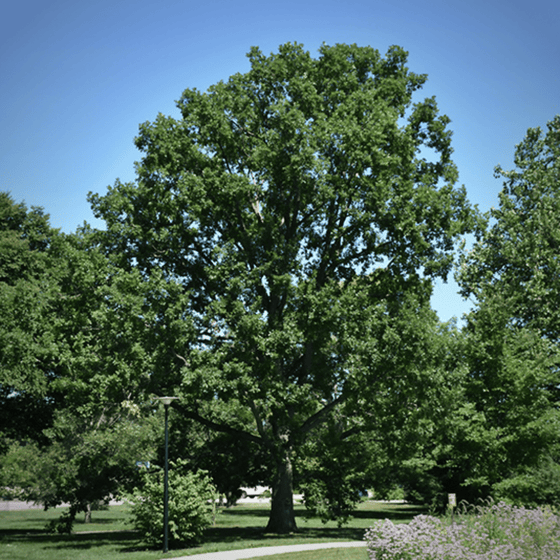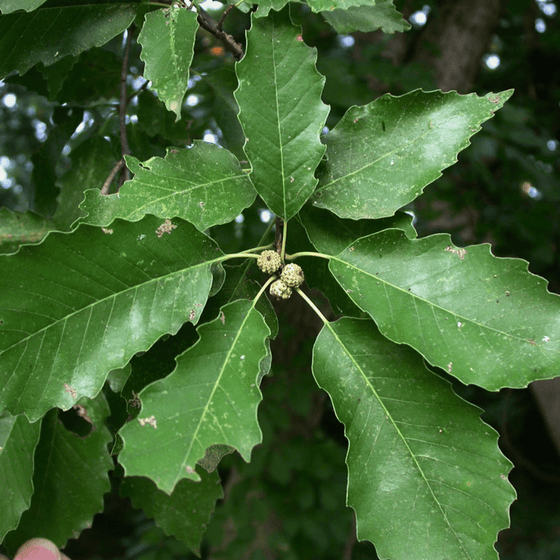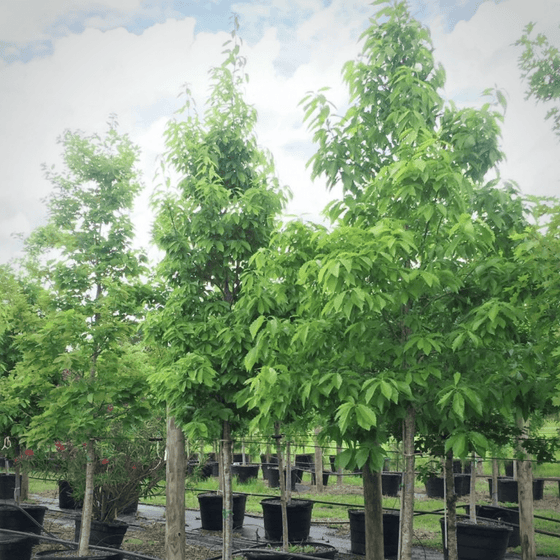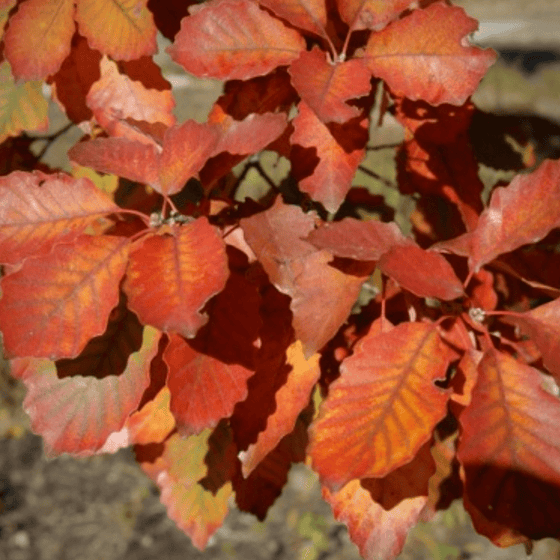 Images Depict Mature Plants
Chinkapin Oak Trees for Sale Online
Native to the Midwest, Chinkapin Oak, also known as Chinquapin Oak, is a specimen tree commonly planted in large space areas. Its glossy, tooth-shaped leaves appear a dark green and turn yellow and burnt orange during the fall. Its hardy gray, scaly trunk provides year-round interest during the winter months.
Also known as yellow chestnut oak, rock oak or yellow oak, Chinkapin Oak is a wildlife magnet. Its acorns provide a food source for animals including deer, black bears, chipmunks, and squirrels. Chinkapin Oak grows best in full sunlight and acidic, well-drained soil. Plant this shade tree in your yard and watch it reach heights of 40 to 60 feet throughout the years.
---
| | |
| --- | --- |
| Hardiness Zone: | 4-7 |
| Mature Height: | 40 to 50 feet |
| Mature Width: | 50 to 60 feet |
| Classification: | Deciduous tree, shade tree |
| Sunlight: | Full sun |
| Habit: | Upright, tall |
| Pruning Season: | No pruning needed. |
| Soil Condition: | Any well drained soil |
| Water Requirements: | Water well until established |
| Uses: | Tolerates all soil types and full sun. Will adapt to drier sites once established. |
Growzone: 4-7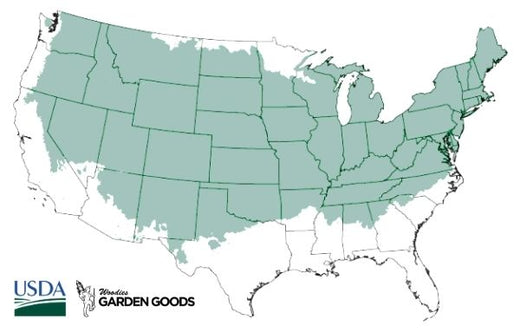 How to Care for Chinkapin Oak
Be sure to read our planting instructions to ensure a healthy and happy plant for years to come!

How do I plant Chinkapin Oak?
We suggest when planting your newly purchased Chinkapin Oak tree that you dig a hole twice as wide as the root system, but not deeper. Depending on the quality of your existing soil, you may need to add a locally sourced compost or topsoil to the back-fill soil.

When should I water Chinkapin Oak?
After backfilling and lightly compacting the 50/50 mix of existing soil and compost, give the Chinkapin Oak tree a good deep watering. A general rule of thumb is to count to 5 for every one gallon of pot size. For example a one gallon pot would be watered until you count to 5 a three gallon pot would be 15 and so on. Check the plant daily for the first week or so and then every other day there after.

When should I fertilize Chinkapin Oak?
Trees such as Chinkapin Oak grow best if they are fertilized lightly in the spring once frost has passed with a well-balanced, extended-release, fertilizer such as espoma Tree-tone. Fertilize your tree again 6 to 8 weeks later to encourage denser foliage or faster growth of young trees. Either chemical fertilizers or organic matter can be used successfully with Chinkapin Oak.

How do I mulch Chinkapin Oak?
We highly recommend that you mulch your Chinkapin Oak tree with either a ground hardwood mulch or a ground cypress mulch depending on your local availability. A 2 to 3 inch layer of mulch is sufficient, but remember to take care not to cover any part of the stem of the plant with mulch. It's better to leave a one inch gap of space between the mulch and the stem or trunk of the plant.
---
Other Products you may be interested in
---
Customer Reviews