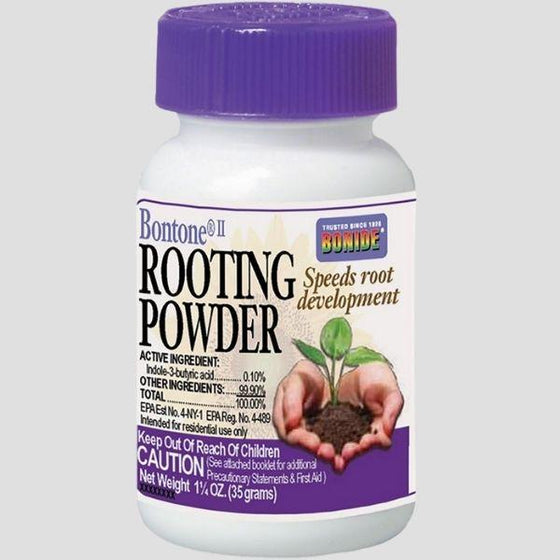 Bontone Rooting Powder for Sale Online
Root your own cuttings with Bontone Rooting Powder. Bontone II Rooting Powder is designed for rooting houseplants and transplants by speeding root development.
This product is designed for use on ornamentals, vegetables, fruit trees, and berries. The active ingredient, Indole-3-butyric acid, works on a variety of plant cuttings, including woody, herbaceous, and flowering ornamental species, fruit trees, small fruits, as well as bulbs, roots, and corms.
Bontone II Rooting Powder is ideal for the rooting of many plants, including Azaleas, Chrysanthemums, Chinese Evergreens, Dieffenbachia, Dracaena, Geraniums, Hydrangeas, Ivy, Lantana, Pandanus, Veitchi, Pachysandra, Peperomias, Philodendron, Poinsettias, Pothos, and many more.
Promote root development on propagations and cuttings!
Ideal for use on bulbs and seeds as well!
Great product to use during seed transplants.
---
Customer Reviews