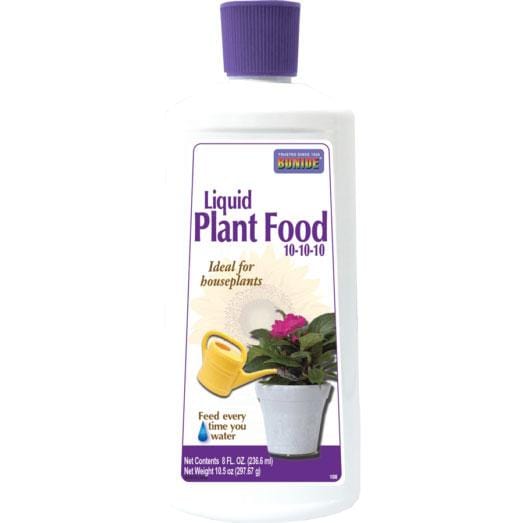 Bonide Liquid Plant Food for Sale Online
Formulated for Houseplants – A balanced 10-10-10 fertilizer ideally formulated for houseplants. Simply add seven drops per quart of water for lush, healthy plants. ASafe for use on all common houseplants, such as orchids, succulents, ferns, and others.seven
Apply When Watering – Liquid fertilizer is highly convenient for feeding all of your houseplants when you water.
When to Apply – Apply when plants actively grow in spring and summer.
Directions for Use – Dilute Liquid Plant Food with water before application. Mix 1/8 tsp of concentrate into one quart of water. Do not store diluted products. Carefully read label directions before use.
---
Customer Reviews