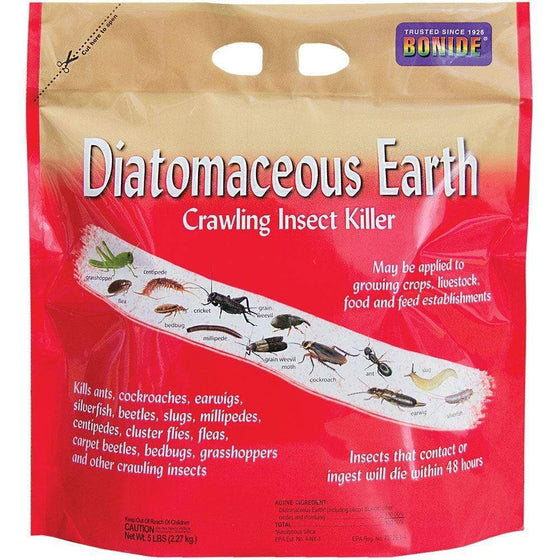 Organic Diatomaceous Earth by Bonide
Diatomaceous Earth is safe and natural option for killing crawling insects.
Ideal for indoor and outdoor use, this product controls and kills a wide variety of insects ranging from ants to cockroaches, earwigs, and more. The spray provides quick results within a 24 to 48-hour window.
Additionally, this all-natural concoction is crop and livestock safe!
About Your Bonide Diatomaceous Earth
100 % full strength Diatomaceous Earth for indoor/outdoor, residential, agricultural or commercial insect control
Kills crawling insects in 24-48 hours, insects cannot become immune
Can be applied to growing crops, livestock, and food and feed establishments
All natural and earthworm sa
---
Customer Reviews