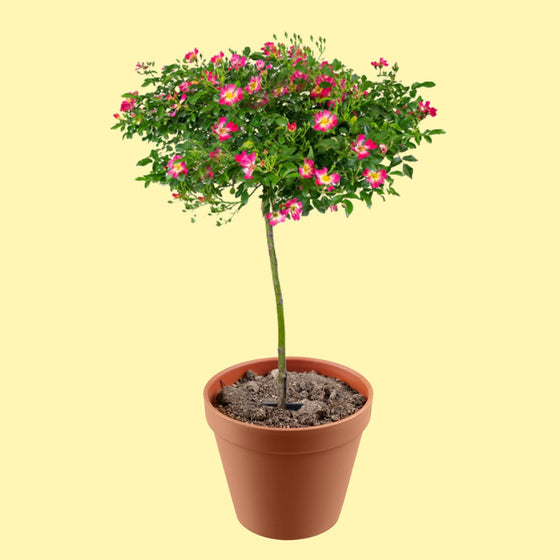 Images Depict Mature Plants
Hot pink roses with bright yellow to white centers will wow onlookers in your landscape.
If you are cultivating a rose garden, the Pink Drift® Rose is certainly one to consider including! Boasting the same loveable features of the original Pink Drift® Rose shrub, the tree form really stands out and towers over your flowerbeds! 
These vigorous growers can grow in containers and in flowerbeds! 
---
---
Other Products you may be interested in
---
Customer Reviews