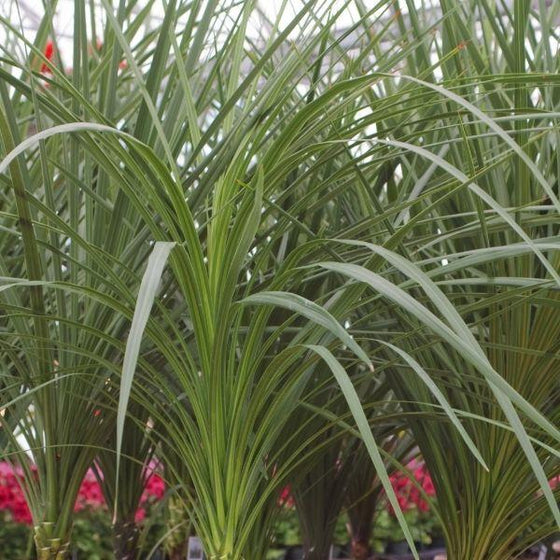 Images Depict Mature Plants
Dracaena Spike Plant for Sale Online
Dracaena Spike (dracaena indivisa) is a striking and intriguing foliage plant that will provide your landscape or mixed containers with height and contrast. This tough plant can be grown at any light level and is also drought-tolerant. Its long thin "sword-like" foliage makes it a show-stopping piece whether it is planted in the landscape as an annual or in a container as the "thriller" or centerpiece.
If you do not live in a zone where this plant can be a perennial, you can bring it inside for the winter months to keep it as a houseplant. The Dracaena Spike is very low-maintenance because it can grow well under any light conditions, can tolerate dry conditions, and thrives in well-drained soil.
---
Growzone: 3-11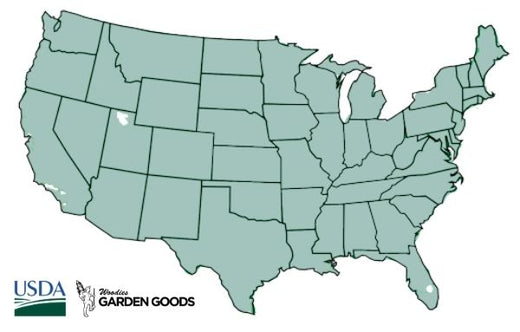 | | |
| --- | --- |
| Hardiness Zone: | 3-11 |
| Mature Height: | 3 to 4 Feet |
| Mature Width: | 2 to 3 Feet |
| Classification: | Foliage |
| Sunlight: | Full sun, partial sun, partial shade |
| Habit: | Upright |
| Foliage: | sword-shaped |
| Soil Condition: | Regular potting mix |
| Water Requirements: | Likes to dry out occasionally |
| Uses: | Best in vertical spaces, like corners or hallways |
---
How to Care for Dracaena Spike
Be sure to read our planting instructions to ensure a healthy and happy plant for years to come!

How Do I Fertilize Dracaena Spike?
During April through September, this plant is in its growing season. We recommend feeding your plant every 15 days during this time. Either a liquid or granular fertilizer will do the job for your plant. At the beginning of growth dormancy, in autumn, stop feeding your plant until the next April comes around. When keeping to this schedule, your plant will thank you by showing off its long, sword-like foliage display.

How Much Light Does My Dracaena Spikes Require?
Dracaena Spike is quite tolerant of a wide range of light conditions. However, light plays a significant role in how your plant will grow. The best light conditions for your plant will be right and indirect light. Low light can be fine for Dracaena but you will notice it grows much slower than it would if in brighter light.

Should I Prune My Dracaena Spike Plant?
Dracaena spike does not require a regular pruning schedule, but if you want to trim their foliage to control the size of your plant that is completely fine. Similar to other spiky plants, this plant is known for developing brown tips naturally. However, watch for brown tips due to overwatering. If you consistently see this occurring you might need to back off on the amount of water you're giving your plant. Simply clip off the brown ends with any pair of household shears or scissors you have. A tip to making your cuts look as natural as possible is to cut at a 45-degree angle. Do you have completely dead leaves on your plant? Cut them off at the point of origin on the plant stalk.

How Much Water Does My Dracaena Spike Plant Need?
It is important to loosen up the top layer of soil when watering your Dracaena. This will allow the plant to absorb as much water as it needs. The best way to know if you should water your plant is if the first inch of soil is dry, it is time to water. Be sure to water your plant only with well-settled or filtered water. In the summer, this plant will need to be watered once every 2 days, or more often depending on how fast your plant's soil is drying out. In the cooler months, you should slow down your watering process because not only does the plant's soil stays moist longer, but it is entering growth dormancy in these months too.
---
Frequently Asked questions
Where Should I Plant My Dracaena Spikes?
Do Spike Plants Come Back Every Year?
How Do I Overwinter My Spike Plant?
---
Other Products you may be interested in
---
Customer Reviews