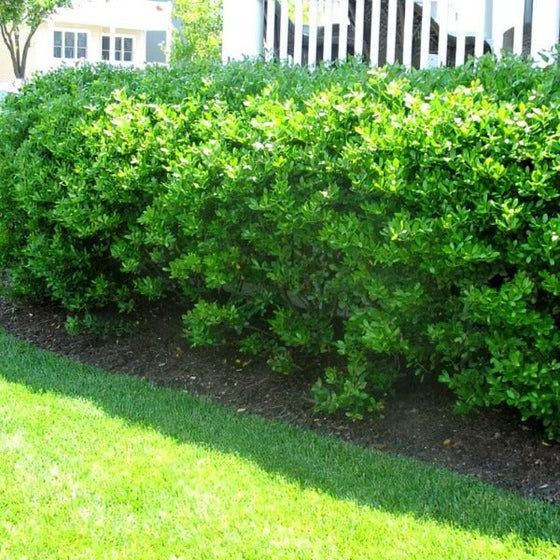 Images Depict Mature Plants
Nordic Inkberry Holly for Sale Online
Nordic Inkberry Holly is a compact and naturally rounded shrub that needs little pruning to maintain its formal appearance. This female plant has lustrous dark green leaves and, if pollinated by a male, will produce black fruit during the fruiting season. The plants also produce small white flowers in the spring.
Inkberry holly plants are native to North America, and the berries are a nutritious food source for songbirds in the winter. Nordic is deer resistant, making it a valuable plant in areas with a high deer population.
Botanically referred to as 'Ilex Glabra Chamzin,' the Nordic Inkberry is an extremely hardy shrub that works to tolerate a wide range of conditions. These low-maintenance shrubs enjoy full sun to part shade and appreciate moist, well-drained, slightly acidic soils. The plants are not particular and tolerate a range of soils, including average medium to wet soils and alkaline soils.
The Inkberry Hollies work great in foundation plantings, as well as in shrub borders and low hedges. Plant these evergreen shrubs as a backdrop for shorter flowering plants to add variation and depth to a garden. The dark green foliage makes the flowers of companion plants stand out.
---
Growzone: 3-9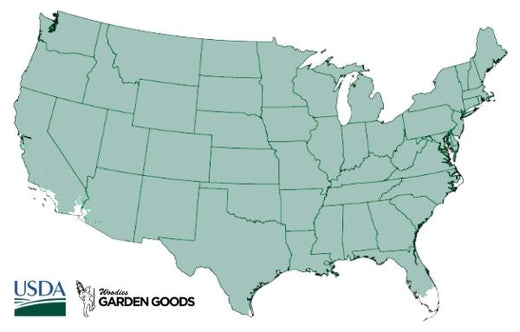 | | |
| --- | --- |
| Hardiness Zone: | 3-9 |
| Mature Height: | 3 to 4 Feet |
| Mature width: | 3 to 4 Feet |
| Classification: | Broad leaved evergreen shrub |
| Sunlight: | Full sun |
| Habit: | Densely branched; rounded |
| Foliage: | Green |
| Pruning Season: | Prune in late spring to maintain shape |
| Soil Condition: | Any well drained soil |
| Water Require: | Water well until established |
| Uses: | Extremely attractive when used as in the mixed border, foundations, or planted in mass. Perfect for use as a mid-sized evergreen privacy screen |
---
How to Care for Nordic Inkberry Holly
Be sure to read our planting instructions to ensure a healthy and happy plant for years to come!

How should I fertilizer my Ilex Glabra Nordic?
We recommend that you fertilize your Ilex Glabra Nordic shrub in the spring directly before their growing season begins. You can use a fertilizer like Holly-Tone to feed your plant and give it the nutrients it needs for a good and healthy growing season. If the soil you plant your shrub in is alkaline, consider enriching it with peat moss when planting your inkberry. Always remember to give your plant a deep watering after fertilizing to ensure the nutrients are evenly distributed.

When should I prune my Ilex Glabra Nordic?
When you prune your Ilex Glabra Nordic shrub, you should do so in early spring, right before new growth emerges. However, pruning needs are minimal unless you are using your shrubs in a hedge. We recommend that you regularly remove root suckers if you do not want your shrubs to colonize and spread. You can carefully prune off any dead or dying foliage whenever you see it necessary.
What Kind of Soil Does my Nordic Inkberry Holly Shrub Require?
Your Inkberry Shrub will thrive in average, medium to wet soil conditions. It is completely adaptable to light and heavy soil conditions but will perform best if you plant it in rich, consistently moist soil. Also, this shrub loves acidic soil conditions and will not grow well if it is in alkaline soil. In native locations, Nordic Inkberry prefers sandy, acidic woodland soil and is typically found along edges of swamps and bogs. It is crucial to keep this shrub's soil consistently moist. If its soil dries out, your plant will not grow to its fullest potential.
---
General questions
What do the pot sizes mean?
---
---
Other Products you may be interested in
---
Customer Reviews