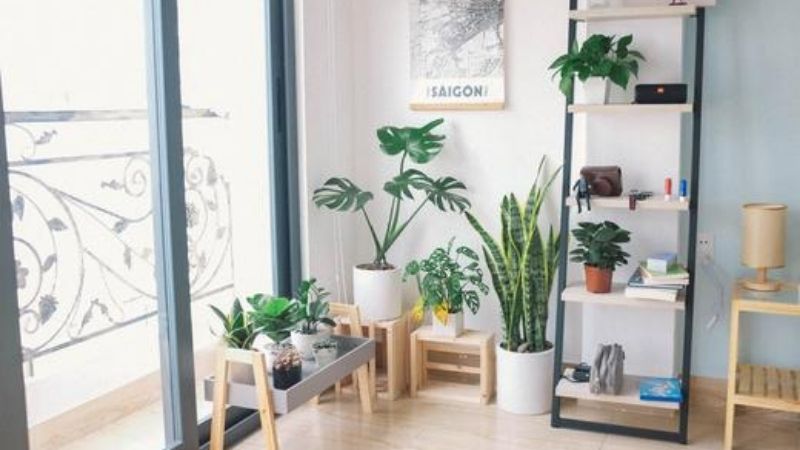 Trendiest Houseplants for 2020 - Including a Classic Comeback
Houseplants will remain a high demand product in 2020 as the indoor garden trend continues to take hold across the country. The ease in which consumers can procure the coveted variety of living decor through online stores, amazon, and Etsy only fuels the desire to add to growing collections.
So what's hot in houseplants? Fiddle Leaf Fig has been at the top of the list for the past several years, with Ficus Audrey quickly gaining ground as one of the most coveted plants of 2020. Philodendron Monstera and Swiss Cheese Vine Plants are not expected to slow down in popularity either. What's new are plants with attractive foliage like Maranta's, Alocasia, Watermelon and ginny peperomias. Another trend, plants that harmonize with blue tones like Snake Plants, Calatheas, and Dracena Limelight. Tropical fruit trees, including Meyer Lemon, Avocado, and Olive trees, are among the top five plants purchased by millennials.
The big winner this year will be the money tree, this little gem has been deemed the trendiest plant of the year due to its petite nature, decorative braided stem, and ties to Feng Shui practice. Chinese Money Plants or Friendship Plant is a great house plant because its plantlets can be trimmed with a sharp knife and passed along to a friend. However, let's not forget the tried and true air-purifying peace lily. The peace lily will have a comeback this year, gracing even the most modern of homes with their elegant deep green leaves and large white flowers. In addition to the peace lily's versatility to match any decor, they are sought after for their ability to remove benzene, toluene, xylene, trichloroethylene, ammonia, and formaldehyde toxins from the air of your home. 
In addition to the plants themselves, there are a few indoor gardening trends that are growing in popularity too. More and more plant parents are showcasing their living decor as focal points instead of allowing them to blend into the interior design. Another urban jungle trend is exploring hydroponics by placing bare-root plants in transparent containers showing off the roots of the plant. While this is interesting, keep in mind not all plants are suitable for hydropony, so be sure to check the appropriate growing conditions before attempting this. It comes as no surprise that the desire to be ecologically responsible continues to be at the forefront of plant owner's minds. Sourcing planters made from recycled plastics and biodegradable materials is one trend expected to continue as gardeners seek eco-friendly ways to maintain their interior plantscape.
We would love to hear your thoughts on what plants or trends you expect to give a try this year, so leave us a comment below to share with the community. Until next time, see you in the garden!
-Woodie