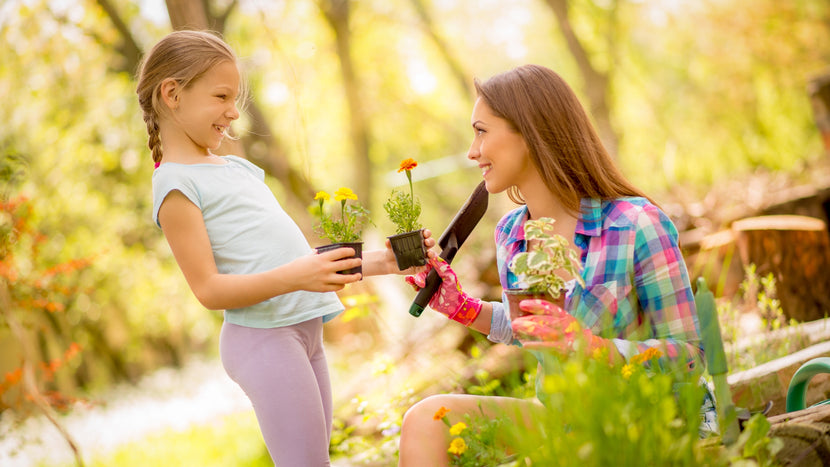 Mother's Day Gift Guide
For the woman who gave you life and helped you grow, it can be difficult to find a way to thank her for all that she does. As this Mother's Day approaches, you are likely looking for the perfect gift to show your mom just how much she really means to you!
If you are stumped on what to gift your mom this Mother's Day, we have a few ideas. Keep reading to find that perfect gift for the woman who does it all!
Forget The Bouquet…
As you walk through your local stores leading up to Mother's Day, you will likely be enticed to get your mom a gorgeous bouquet of flowers. While this is a great gift that she surely will love, we think she deserves more!
Forget the bouquet this year, and gift your mom the whole garden! In buying your mom flowering trees, shrubs, and perennials, you can give your mom a gift that lasts! Every time her garden blooms, she will think of you!
Flowering Shrubs For Mom
For the woman who helped you grow, it's only natural to give her a gift that keeps on growing! There are a plethora of flowering shrubs that mom can love for years to come!
For a Knock-Out Mom that radiates sunshine, the Sunny Knock-Out Rose makes the perfect gift. Sunshine yellow blooms will burst from spring through into late fall.
If your mom is nothing short of sensational, then what better gift to give than the Lilac Sensation?! Breathtaking magenta blooms edged in white make for a jaw-dropping addition to landscapes!
A Perennial Garden For Mom
Growing a cut flower garden is something that many dream about, but never take that leap. You can make your mom's dreams of a fairytale garden come true when you gift her some magnificent flowering perennials!
Plant some stunning flowering perennials as a surprise, or make it a bonding experience and plant them together with your mom! Some of our favorite perennials that we think mom would love include dianthus, lavender, peonies, and daylilies!
Hanging Baskets For Mom
If your mom isn't a gardener and doesn't have a green thumb, a hanging basket might just be the perfect flowering option for her! Offering up a low-maintenance care regimen with high-reward blooms throughout the season, our annual hanging baskets make the perfect gift!
Our Dark Eyes Fuchsia and our Night Sky Petunia hanging baskets are exploding with color and beauty, and make for a truly heartfelt present!
A Mom's Tropical Paradise
For a woman who seemingly does it all, we cannot think of anyone more deserving of a tropical paradise vacation. If the vacation isn't in the budget right now, bring paradise to mom with our host of flourishing tropical plants!
From our braided hibiscus trees to our climbing mandevilla trellises, we have everything you need to create a tropical paradise in your very own backyard! Take Mom to paradise this Mother's Day and give her an oasis to escape to!
Shop For Mom Online At Garden Goods Direct
No matter what you decide to surprise mom with this Mother's Day, we want to be a part of it! From flowering shrubs and perennials, to hanging baskets and flourishing tropicals, we have so many options that we are certain any mom will love!
Don't live close to mom? No worries, we'll take care of it! Have the plants shipped directly to your mom's front door!