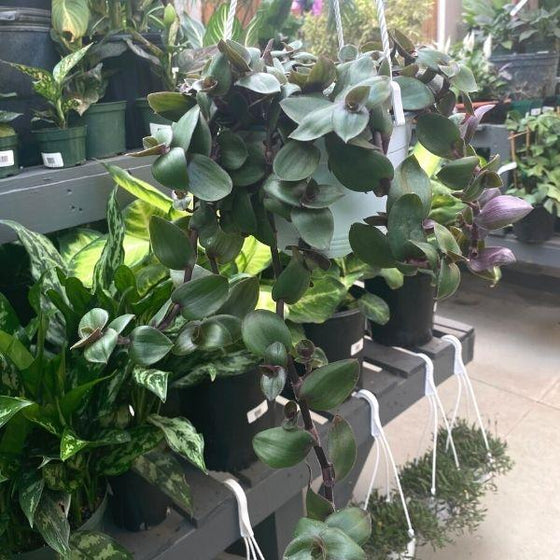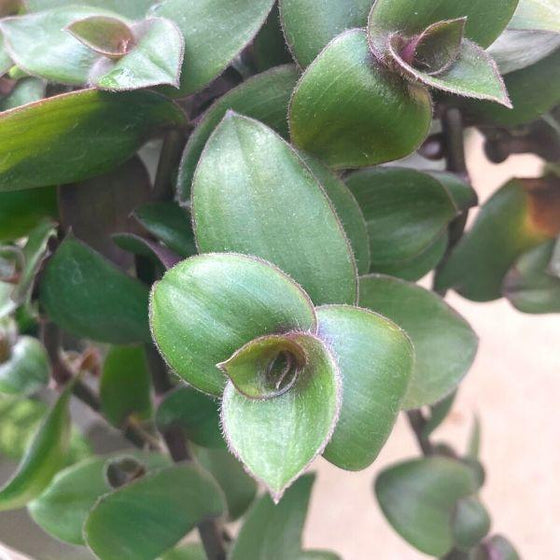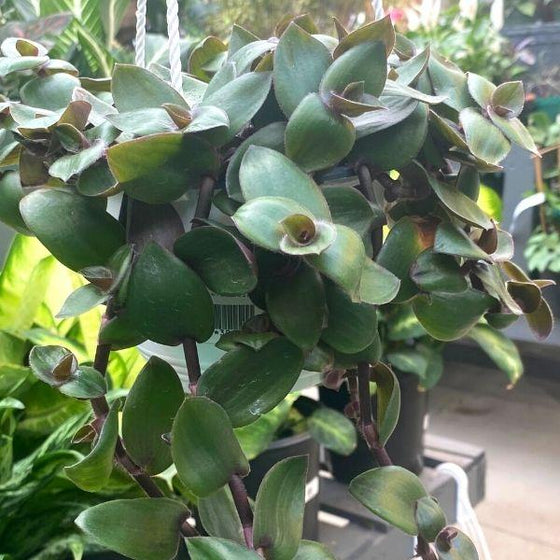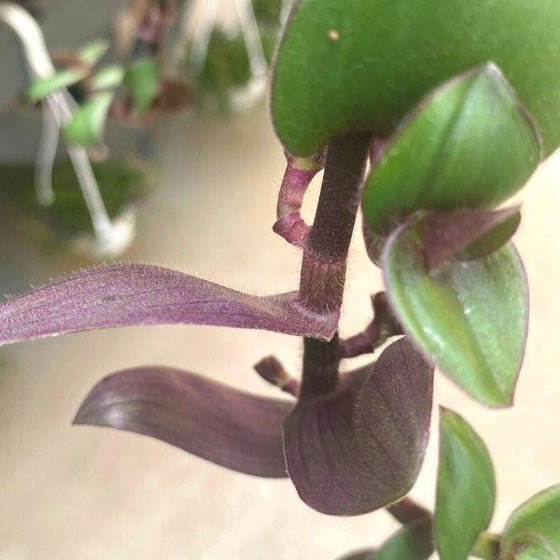 Images Depict Mature Plants
Teddy Bear Wandering Jew Plants for Sale Online
Teddy Bear Wandering Jew (Tradescantia 'Hijau Baru") is a houseplant that makes for a great, low-maintenance houseplant. Its eye-catching trailing growth habit makes this plant perfect for placement in hanging baskets. Teddy Bear Tradescantia grows attractive, lance-shaped foliage that forms tightly on stems. The leaves are a deep-green color with purple on the leaf undersides.
If your houseplant flowers, you will see tiny 3-petalled blossoms during their growing season. However, many houseplants do not receive enough sunlight to produce flowers. Place your houseplant where it will receive bright, indirect, or direct sunlight for at least 6 to 8 hours a day. Your plant will thrive if it is hanging in a window.
---
| | |
| --- | --- |
| Hardiness Zone: | 9-11 |
| Mature Height: | 6 to 8 Inches |
| Mature Width: | 36 to 40 Inches |
| Classification: | Colorful foliage |
| Sunlight: | Bright, indirect light to full sun (if outdoors) |
| Habit: | Vine |
| Flower Color: | Small purple flowers occasionally |
| Foliage: | Purple, green, pink, and silver; variegated |
| Soil Condition: | Likes to dry out occasionally |
| Water Requirements: | Likes to dry out between watering |
| Uses: | Excellent as a border or in a container or hanging basket, inside or out |
Growzone: 9-11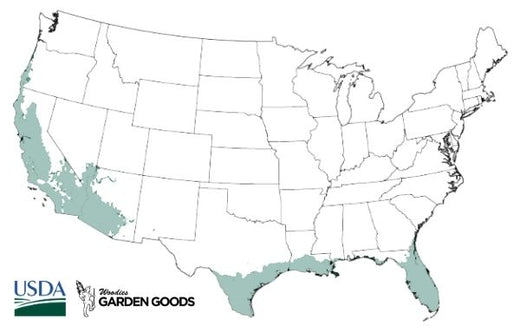 How to Care for Teddy Bear Wandering Jew
Be sure to read our planting instructions to ensure a healthy and happy plant for years to come!

What is the best light for My Teddy Bear Wandering Jew Plant?
Teddy Bear Tradescantia houseplants require bright, indirect light to thrive. We recommend that you place your plant in a north or east-facing window to help enhance its unique foliage. However, if you give your plant too much direct sunlight, the purple undersides of the foliage will dull and fade. This particular Wandering Jew houseplant is not variegated and does not require much shade. The only thing to look out for is if your plant's leaves begin to burn. If they do, this could be a sign that they are exposed to too much hot, direct sunlight.

How do I fertilize Tradescantia Teddy Bear?
When you are fertilizing your Tradescantia Teddy Bear houseplant, any all-purpose foliage fertilizer will work great. If you are looking for a powder, quick-release fertilizer, try using Jack's Classic Indoor plant food. You can easily mix it with water to provide quick and effective nutrients to your plant. Another great option that is granular is Osmocote Indoor/Outdoor fertilizer. This is a slow-release fertilizer that should be applied when potting or planting.

How do I water My Tradescantia Hijau Baru?
Tradescantia Hijau Baru plants survive perfectly if their soil dries out a bit from time to time. These houseplants do not thrive when they are in too much water, or their soil conditions remain too moist. If they are watered too often, they will usually get crown rot, meaning the plant will die from the roots upward. We recommend watering your Teddy Bear Wandering Jew plant weekly during their growing season in the summer and less frequently in the cool winter months during their growth dormancy period.

What is the best soil for Teddy Bear Wandering Jew Plants?
Your Tradescantia Teddy Bear houseplant requires a rich, well-draining potting soil to thrive. These plants prefer their soil to be slightly drier in between watering. You can also use a regular potting mix with sand because it works well for plants that are in containers. Also, make sure your plant is in a pot with drainage holes. Doing so will help any excess water drain out instead of sit at the bottom of your container. If planting outdoors, try to avoid any areas where your soil gets too moist.
---
Other Products you may be interested in
---
Customer Reviews