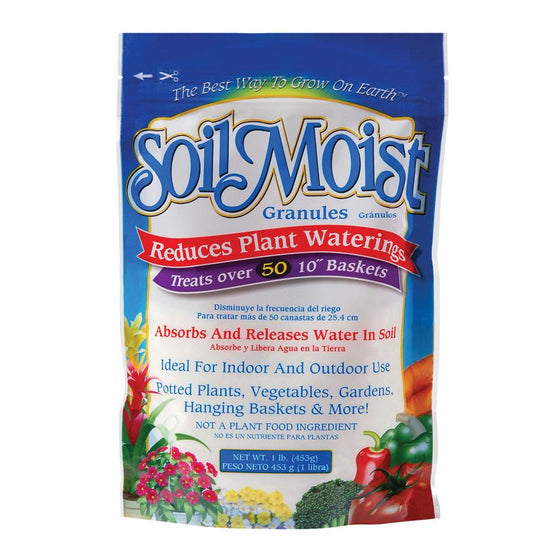 Images Depict Mature Plants
Soil Moist Grow Beautiful Plants with Less Water
A product for the busy plant parent always on the go: meet Soil Moist Granules. This one of a kind product works to storeover 200 times its weight in water and reduces your plant watering schedule significantly.
This is a true plant hack when it comes to keeping your plants happy with minimal effort. The granules simply absorb water and release it as your plants need it. The product is truly ideal for both indoor and outdoor use and will ultimately change the way you garden.
Not only is Soil Moist a great product for saving time, it is also non-toxic, and safe to use. The product also helps save on overall water usage. The benefits of this iconic plant product are endless! Not to mention one bag can last you several seasons!
Keep your plants hydrated this season with Soil Moist Granules.
---
Customer Reviews