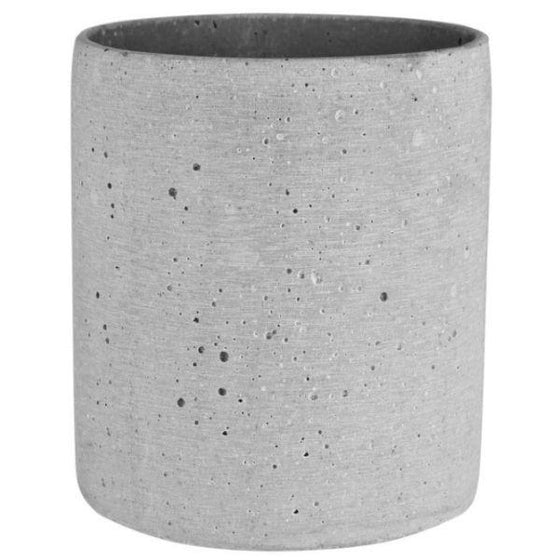 'Pompei' Cylinder Ceramic Planter For Sale
The Pompei ceramic vase is an interesting take on ceramic planters. The pumice-looking material has a matte finish on the outside but is glossed on the inside to keep this pot waterproof and prevent your plants from drying out too quickly.
This planter does not have holes in the bottom of the pot, so you can either place a nursery pot directly into the vase, or you can plant it in the pot, just be sure to add some drainage assistant products like Clay Pebbles in the bottom. If you have a nursery pot resting in the vase, make sure to check the bottom after watering so that your plant doesn't sit in too much excess water.
---
Frequently Asked questions
How do I use a ceramic pot when it has no drainage holes?
What is the difference between a terra cotta pot and a ceramic pot?
---
Other Products you may be interested in
---
Customer Reviews