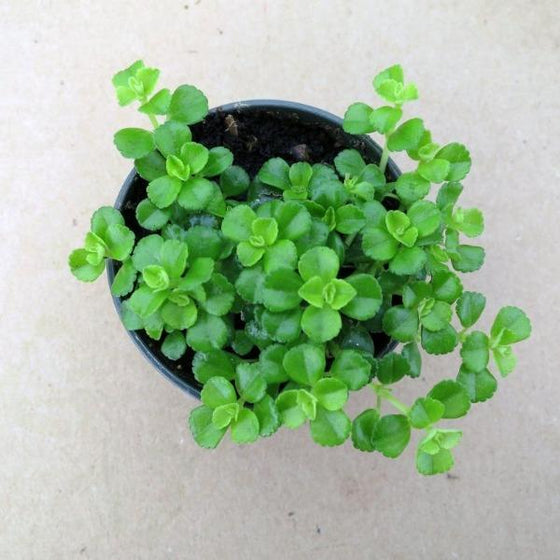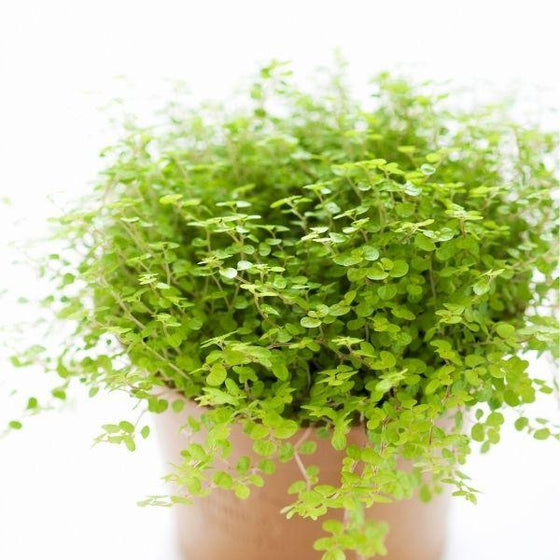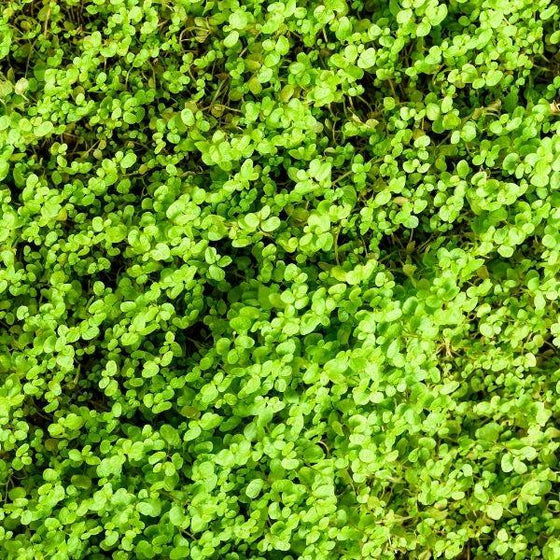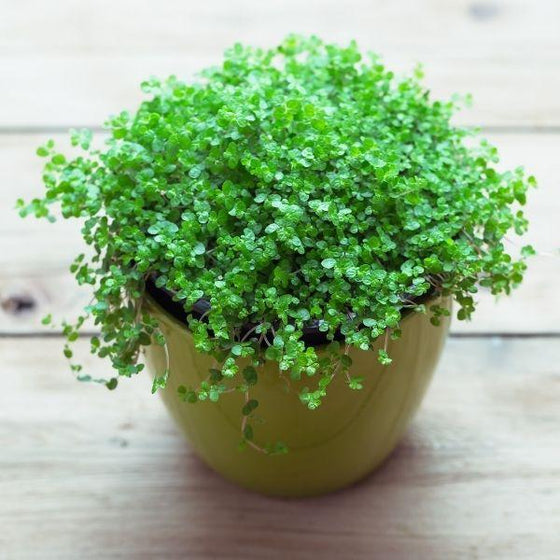 Images Depict Mature Plants
Pilea Baby Tears Plants for Sale Online
Pilea depressa is a small creeping plant. Sometimes called 'Baby Tears' or 'Jobes Tears', this diminutive plant produces clumps of small, round leaves on long, wiry stems. Baby Tears Pilea is great for hanging baskets as well as terrariums.
Pilea depressa, also known as Jobes Tears or Baby Tears, is a trailing plant with small, round, thick green leaves. The leaves grow in clumps, making this a great option for ground cover in a terrarium. If grown in a terrarium, pair with plants that like moist soil.
Because the Pilea depressa has diminutive leaves and grows in a trailing habit, they make a great delicate hanging basket plant, unlike popular hanging basket plants like the pothos. These plants are easy to grow, requiring bright light, moderate fertilization, and moist soil.
---
| | |
| --- | --- |
| Hardiness Zone: | 6-9 |
| Mature Height: | Up to 40 Inches |
| Mature Width: | Up to 16 Inches |
| Classification: | Green foliage |
| Sunlight: | Bright direct light indoors |
| Habit: | Trailing |
| Flower Color: | White |
| Foliage: | Bright green, thick |
| Soil Condition: | Well draining potting mix |
| Water Requirements: | Can dry out or stay consistently moist |
| Uses: | Hanging basket or as a terrarium plant |
Growzone: 10-11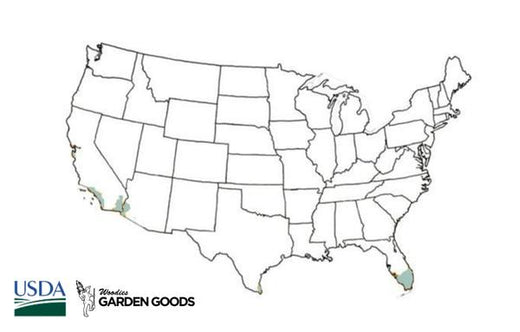 How to Care for Pilea Baby Tears
Be sure to read our planting instructions to ensure a healthy and happy plant for years to come!

What Is The Best Light For Pilea Baby Tears Plants?
Pilea depressa Plants prefer bright, direct light, but will tolerate some bright, indirect light as well. A western or southern window would be best, but plants could handle eastern exposure. Outdoors, it can be grown in full shade to full sun. It will require some bright light to flower.

How Do I Water Pilea Baby Tears Plants?
Pilea depressa Plants can dry out and stay fairly dry, but do like to be watered occasionally when being transplanted or before established. Indoors, they prefer to stay on the dryer side, which discourages root rot or other fungal problems. Thankfully, these plants are very forgiving.

How Do I Fertilize Pilea Baby Tears Plants?
Any all purpose, fertilizer will work for Wire Vine Plants. Any type of fertilizer offers nutrients that help plants with the transition to a new environment. Any of these fertilizers may be used when planting Pilea Baby Tears Plants.

What Is The Best Soil For Pilea Baby Tears Plants?
Pilea depressa Plants is tolerant of a wide variety of conditions, but likes to stay on the dryer side. Outdoors the plant is suited as a ground cover or does well in rock gardens, where it can handle drought conditions.
---
Other Products you may be interested in
---
Customer Reviews