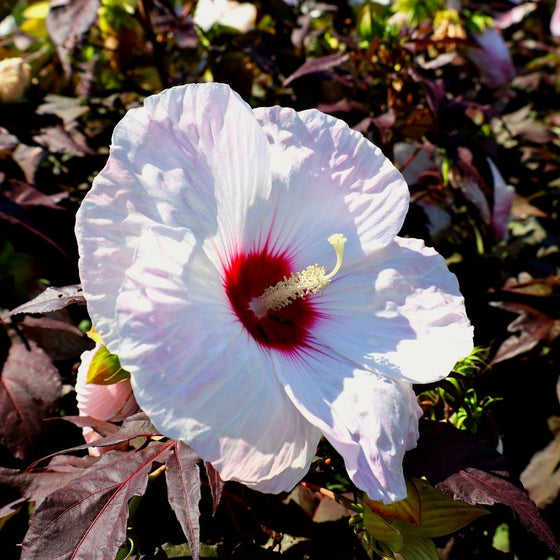 Images Depict Mature Plants
Hibiscus Head over Heels Blush Plants for Sale
Hibiscus Head over Heels Blush is treasured for its giant pink flowers with burgundy centers. This duel-colored flower contrasts nicely with the plant's deep green leaves. Once the plant starts blooming, new flowers will open each morning.
---
Growzone: 6-10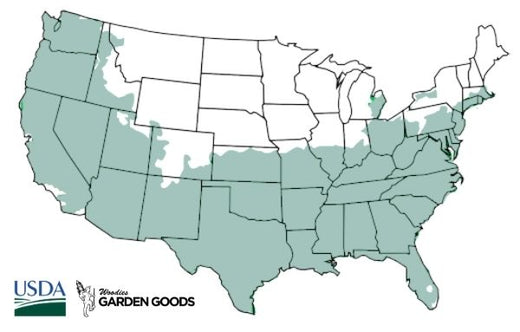 | | |
| --- | --- |
| Hardiness Zone: | 6-10 |
| Mature Height: | 4-5 Feet |
| Mature Width: | 3-4 Feet |
| Sunlight: | Full Sun |
| Water Requirements: | Average to wet |
---
How to Care for Hibiscus Head over Heels Blush
Never plant Hibiscus deeper than originally planted in the pot. Doing so can cause rotting of the stem and death to the plant. Most plants are very drought tolerant; however they grow very slow without adequate water. The one question that comes up often, "when is the best time to plant."? For the most part, perennials can be planted year around, provided the ground isn't frozen. Below Virginia many nurseries and landscapers plant year around, weather permitting. When planting Hibiscus Head over Heels Blush, remember the only water source the plant has, is its small root ball, and all the water the plant uses must come from there until new roots can grow into the surrounding soil. Newly planted perennials should be watered twice weekly (Minimum), and under hot conditions possibly more. Care should be taken not to over water. More plants die from over watering than under. Water smart, check the soil moisture by inserting your finger into the loose soil surrounding the root ball and feel for moisture.
---
Frequently Asked questions
when should I fertilize my Hibiscus?
---
Customer Reviews