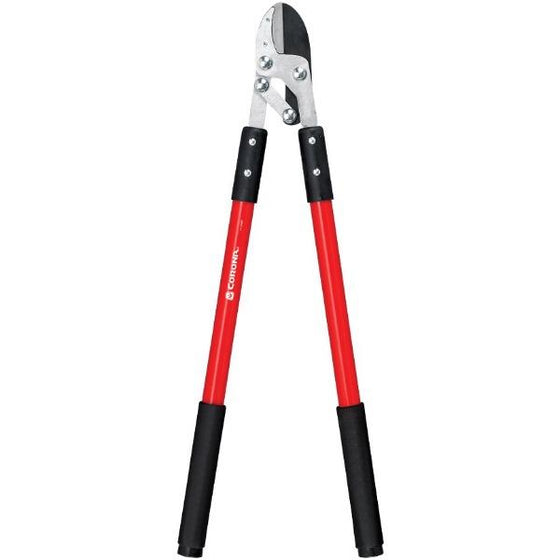 Corona Bypass Lopper for Sale Online
The longer the handle length, the more unwieldy loppers seem. However, longer handles mean that you can reach difficult areas, like branches overhead or the tops of larger bushes.
Compound Bypass Lopper cuts branches up to 1 1/2 inches in diameter
4-Bar compound linkage
Resharpenable, PTFE non-stick coated, high-carbon steel bypass blade
Slant-ground hook with sap groove
Foam grips for comfort
---
How to Use Corona Bypass Lopper
Corona Extendable Anvil Loppers make a great addition to your garden tool collections. They are perfect for tough jobs or pruning that is just out of reach

When should you use Corona Extendable Anvil Loppers?
They make easy work of hard to reach branches that need to be removed from hedges. With their 39" handles, they make removing dead or unwanted branches from plants and shrubbery.

What plants will benefit from me using the Corona Extendable Anvil Loppers?
When it comes to removing spent branches or pruning to provide breathability, these loppers can help make quick work of the task. Whether the task is a couple branches or on a larger scale, Corona's Extendable Anvil Loppers can handle the job.
---
Other Products you may be interested in
---
Customer Reviews