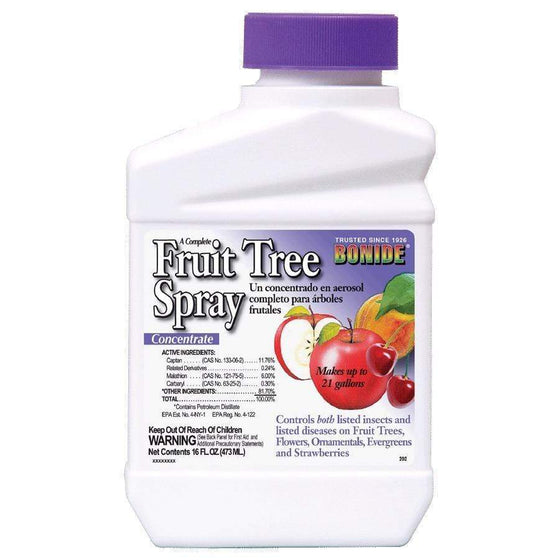 Fruit Tree and Plant Guard by Bonide
Fruit Tree and Plant Guard is formulated to control both listed diseases and listed insects on nuts, fruits, and ornamental trees, shrubs, and flowers.
This product is an all-in-one, easy-to-use product. It contains miticides, fungicides, and insecticides—this perfect product for home orchards or for establishing newly planted ornamental trees and shrubs.
About Your Bonide Fruit Tree & Plant Guard
Economical and versatile
Treats fruits, nuts, flowers and ornamentals
Broad spectrum

---
Customer Reviews