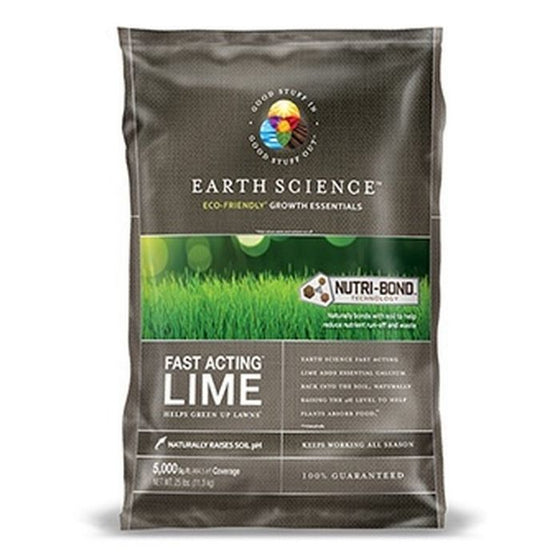 Fast Acting Lime by Encap for Sale Online
Moss, bare spots, and excessive weeds hint that your soil may be too acidic. Encap Fast Acting™ Lime helps raise soil pH, significantly reducing problem areas while creating a better soil environment for your lawn.
This easy-to-apply solution balances soil pH to create a better soil environment for your lawn, significantly reducing moss problems and bare spots in your yard that encourage weeds to grow. This powerful product uses only the highest-purity mined calcium carbonate available. And as always, it's safe for children and pets with super easy application.
Encap Fast Acting Lime helps Encap Fast Acting Lime is more concentrated than regular dolomitic limestone, so you have to use only 30 lbs. to cover 5000 sq. ft. Lawns like a balanced soil pH, and lime is one of the best things to add to your lawn.
Encap has created high-quality, easy-to-use lime products trusted by homeowners and professionals nationwide. As the grass grows, it pulls minerals from the soil, and the soil becomes acidic (aka "sour soil"), resulting in excessive weeds, moss, and bare spots. Adding lime to the soil will raise soil pH and help correct acidic soil — creating a proper environment for growth.
---
Customer Reviews