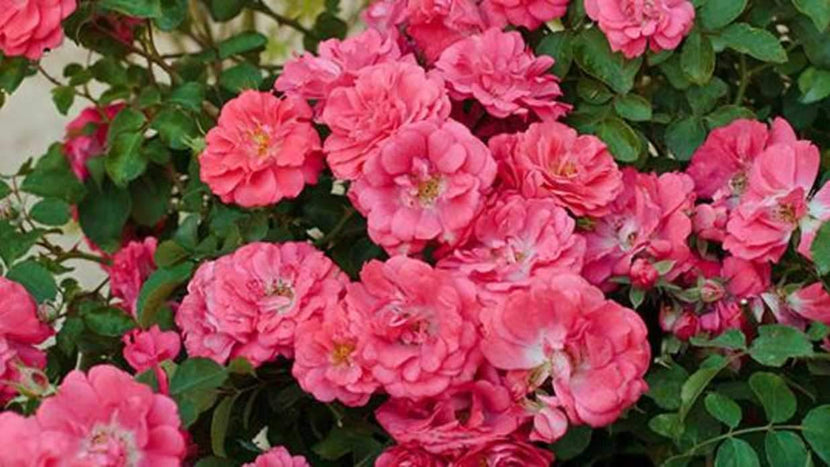 Which is Better for Your Garden - Knockout Roses or Drift Roses?
Ready to add some color to your garden with long-blooming, easy to care for roses? There are two popular choices out there for gardeners who want the beauty of roses without the hassle - Knockout and Drift roses. But which is better for your garden? Let's find out!
Knockout roses are wildly popular and have been for a while. Known to be a low maintenance prolific bloomer, you'll find these beauties in most landscapes. While they are easy-to-grow and maintain, they do grow bigger each year and can get up to 6 feet tall and wide and are better suited to larger garden beds. They also have pronounced thorns which can make pruning painful.
Although newer than Knockout roses, Drift roses are quickly becoming a gardener's favorite. Drift roses also bloom nonstop and don't need to be sprayed for the disease. But, they are much smaller, growing only 18" tall and about 3 feet wide. Drift roses are often referred to as ground cover roses, making them great for landscape beds and containers, or as a cascade over a wall or bank. Drift roses have a more traditional 'rose' shape and some of them are even fragrant, such as Coral Drift and Sweet Drift.
Comparing Knockout Roses and Drift Roses
The differences are few but they can be significant, especially in regards to size and shape. Below is a quick chart comparing the two:
Knockout Roses
Bush or shrub shape.
Grows up to 6 ft tall. Needs pruning.
Not a traditional rose-shaped bloom.
Full sun, partial sun.
Disease resistant.
Low maintenance.
Colors: Hot pink, cherry red, Yellow, Peach.
Not fragrant like traditional roses except Sunny Knockout.
Drought resistant.
Blooms until the first frost.
Self-cleaning.
Ideal for larger gardens.
Significant thorns.
Drift Roses
Arching shape; groundcover.
Grows up to 3 ft tall. Minimal pruning.
More of a traditional rose-shaped bloom.
Full sun, partial sun.
Disease resistant.
Low maintenance.
Colors: Apricot, coral, pink, peach, red, white, yellow.
Some varieties are fragrant.
Drought resistant.
Cold hardy.
Self-cleaning.
Better for smaller gardens.
Typically no thorns.
The long and the short of it is…you can't go wrong with either choice. It all boils down to personal preference and the space you have to work to with. Choose the one that works best for your garden and enjoy your roses for seasons to come!