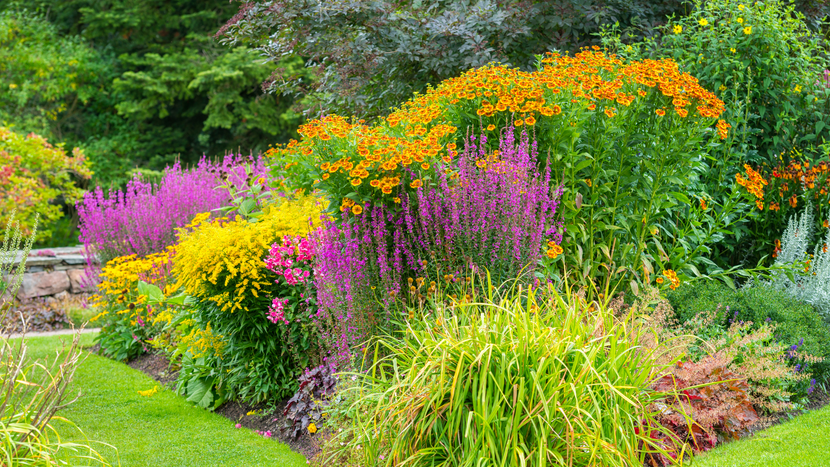 Woodie's Favorite Mid-Spring Flowering Shrubs
Planting spring-flowering shrubs in your garden is a simple way to add natural beauty and delightful fragrance to your landscape. Their sweet-smelling blooms attract butterflies and pollinators and their presence will bring joy to you, your family, and your neighbors.
Humanity is making a powerful shift, and tending to Mother Earth is more important than ever. With so much uncertainty abound, grounding yourself by connecting to nature can be incredibly healing.
Woodie loves all plants, but there is certainly a special place in his heart for spring flowering shrubs! From flowering shrubs that protect local pollinators, to ones that simply complete a design and create an aesthetically pleasing landscape, there are so many uses and reasons to incorporate spring flowering shrubs into your yard.
Best Spring Shrubs To Bring Color Mid-Spring
A major reason people seek out flowering shrubs is to add color and brighten up a dull landscape. Coming out of the cold and dreaded season of winter, we all need a little color and vibrancy to warm up our souls and brighten up our lives! Here are just a few of Woodie's favorite spring blooming shrubs to bring bright color to your home garden.
Rhododendron
First on Woodie's list of colorful spring bloomers is Rhododendron. The stunning flower-filled bushes push out bold blooms each spring in a variety of bright hues ranging from a deep fuchsia to an electric pink and lavender.
A personal favorite of Woodie's is the PJM Rhododendron. The brilliant purplish pink flowers are impossible to miss and bring vibrant color and beauty to a landscape. As an added bonus, these shrubs are heat resistant and drought tolerant.
Hydrangea
Next on the list of shrubs that bring bold color to a spring landscape is the classic and stunning Hydrangea shrub. Depending upon the pH of your soil, your Hydrangea can produce a range of different colors ranging from bright blues to sweet pinks and purples.
Woodie loves Hydrangeas for their variety of color options, as well as for their use beyond the garden. Hydrangea blooms are hardy and make for gorgeous and long-lived flower arrangements all throughout spring and summer! The Endless Summer Bloomstruck Hydrangea is a magnificent mid-spring garden option to provide a rainbow of color!
Drift Roses
Last On Woodie's list of mid-spring blooming shrubs to love for their color, is the Drift Rose. Coming in a range of colors and boasting a low maintenance care regimen, there's really no reason not to love the Drift Rose!
Fill your garden with long-lasting color and beauty from mid spring to the season's first frost with the Drift Rose shrub! The Coral Drift Rose is a crowd favorite for its neon coral hues that brings on anticipation for warm summer days.
Best Spring Shrubs To Fit Your Vibe
Beyond color, Woodie is all about gardening for the vibes. Whether your vibe is whimsical fairy tales, or modern and monochromatic, Garden Goods Direct has a wide collection of mid-spring flowering shrubs to complete your look. Here just a few of Woodie's favorite mid-spring flowering shrubs to fit a vibe.
Deutzia
If you are going for the classy, understated garden, Deutzia is your mid-spring blooming shrub to complete the look. From the Deutzia Chardonnay Pearls that boasts sweet pearl-like buds that transform to clusters of dainty white flowers, to the Yuki Cherry Blossom Deutzia that brings gentle pink color and elegance there's a Deutzia for every garden design.
The shrubs are low mounding and smaller than most, making this shrub perfect for smaller garden projects, shrub borders and container gardens.
Crape Myrtle
For a naturalistic and more care-free vibe in the garden, the Crape Myrtle shrub is the plant for you. Woodie loves this shrub for its flamboyant pink and red blooms as well as the unique frilly flower shapes.
As a fun bonus the shrubs bloom in mid-spring and then again in fall! You will be amazed at the way this spring flower shrub truly transforms a landscape.
Best Spring Shrubs To Attract and Protect Pollinators
Beyond just color and beauty, Woodie first and foremost plants for the well-being of the environment. As a means of attracting, feeding and protecting local pollinators, Woodie wants to share his favorite mid-spring blooming pollinator-loving shrubs!
Butterfly Bush
First, and possibly the most obvious on our list of pollinator shrubs to bloom in mid spring is the Butterfly Bush.
The low maintenance, heat and drought tolerant shrub comes in a range of colors and is ideal for attracting masses of butterflies to your yard. Botanically referred to as Buddleia, the Butterfly Bush is loved by butterflies along with a range of other pollinators like hummingbirds and bumble bees!
Weigela
Next on Woodie's list of favorite spring shrubs for the pollinators is Weigela. This shrub might not specifically come to mind when it comes to pollinator gardens, but pollinators love them! And so does Woodie!
Stunning bell-shaped blooms make for a unique and magnificent addition to landscape gardens and the hardiness of the plant ensures for beauty all season long no matter the conditions! Need we say more?
Shop Garden Goods Direct
Woodie highly encourages you to create your own ecosystem around your home, filled with flowers and life.
Whether your planting for color, pollinators or simply for the vibes, Garden Goods Direct has all that you need to create a magical flowering oasis of blooms! Shop online today and have your plants shipped directly to your door.