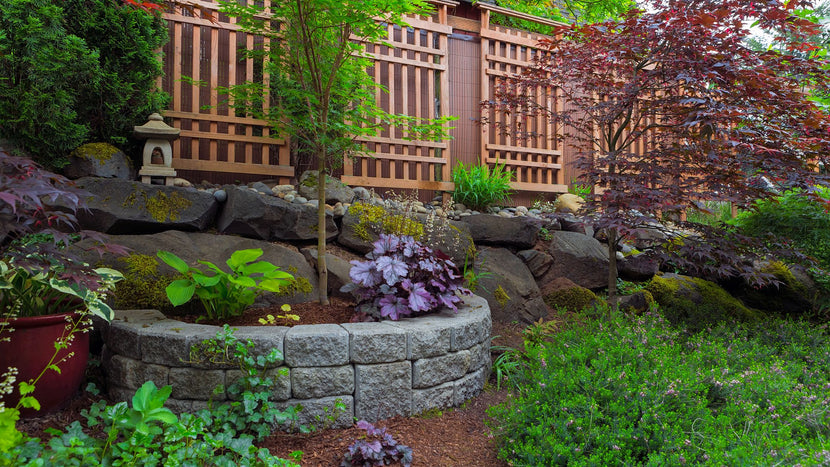 Crafting The Perfect Shade Garden
In the intense heat of summer, a shaded corner of the yard truly becomes an escape. When you incorporate gorgeous leafy shade plants, grassy foliage, and stunning blooms, that shady corner can become an oasis!
At Garden Goods Direct, we can provide you with the plants, soil, and supplies you need to get your shade garden started. We have plenty of options to choose from, so you can find the perfect plants to fit your garden's needs. With our help, you can craft a beautiful and vibrant shade garden that will be the envy of your neighborhood!
What Is A Shade Garden?
A shade garden is just what it sounds like; plants in a landscape that thrive with minimal sunlight! Having a shady spot is all you need to grow a shade garden. This spot may be surrounded by trees or in the shadows of your home. Either way, you can turn it into a beautiful garden for all to enjoy.
Creating a shade garden is a great way to add interest and beauty to your landscape. A shade garden will give you a chance to explore different plants that don't need a lot of sun to thrive.
You can choose from a variety of colorful foliage and blooms that will create a lush and inviting area. Plus, having a shade garden can help reduce your energy costs by providing a cooler area to hang out in the summer months.
Shade Trees For Your Landscape
When planning your shade garden, the first step is to decide which shade trees you will use to provide the necessary cover. Shade trees can provide an attractive source of natural shade that will help keep your garden cool and comfortable in the summer months.
When selecting a shade tree for your garden, be sure to consider the type of tree that will best fit your space, as well as the amount of sunlight the tree will need to thrive. Be sure to research the types of shade trees that are best suited for your area and climate.
Additionally, when selecting trees, you'll want to consider the overall size of the tree, as well as its growth rate and root system. Some popular shade trees that offer long-lasting beauty and cool temperatures in the landscape include the Willow Oak, Pin Oak, and the Brandywine Red Maple Tree!
Japanese Maples are also a popular tree to incorporate into gardens with minimal sun.
Once you've selected your shade trees, you can begin to plan out the rest of your shade garden.
Shade Shrubs For Your Shady Space
When planting your shade garden, be sure to select shrubs that will thrive in low-light conditions. Shade shrubs work to add structure and pops of color to a dimly lit garden.
Plants such as rhododendrons, hydrangeas, viburnum, and euonymus can all provide interesting texture and color to your shady space.
Shade Perennials To Make Your Shade Garden Pop
In addition to shrubs, it is important to include shade perennials in your garden to add even more color and texture to your shady space.
Plants such as hostas, ferns, astilbes, and heucheras are all ideal for low-light gardens. These plants are highly adaptable to low-light conditions and are extremely low-maintenance once established.
Planting a variety of perennials together can create an eye-catching and dynamic display that will make your shade garden really stand out.
Shop Shade Plants Online At Garden Goods Direct
With careful planning and the right selection of shade trees and shrubs, you can design a beautiful and serene shade garden that will provide your home with a peaceful and serene atmosphere.
Hot summer days are closer than you think...are you ready to get planting? No matter your shade garden design, we have all the plants you need to craft the perfect shady oasis!
Shop our shade-loving plants online today and have them shipped conveniently to your front door!