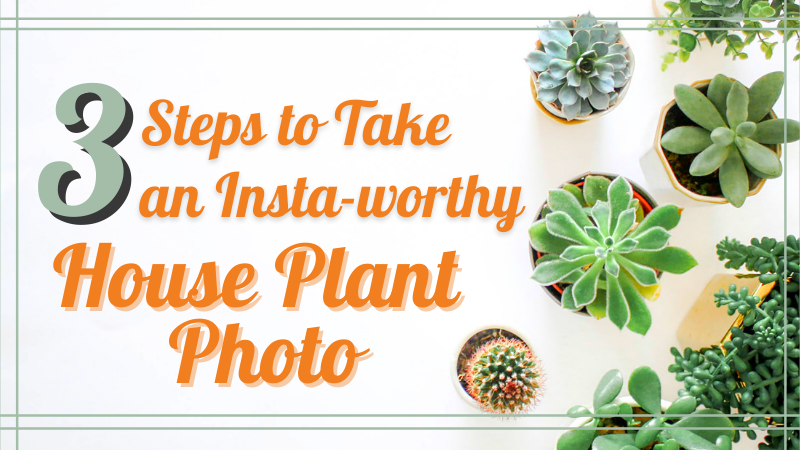 3 Steps to Take an Instagram-worthy House Plant Photo
Show off your house plant with these easy steps that will make your timeline hit the 'like' button.
The fall gardening season has arrived, and while some are planting perennials, trees or shrubs,  it's also a time for house plants to shine! There's many indoor plants to choose from here on America's Online Garden Center including the prized Fiddle Leaf Fig or Split Leaf Philodendron Monstera. 
After receiving your plant from Garden Goods Direct, it's time to show it off with the world of social media! We love receiving #GGDplantlove mail from our customers, and want to share a few tips to help you show off your plant's good side.
Step 1: Selecting the Right Plant
If it wasn't obvious enough, the first step to creating the perfect masterpiece is selecting your plant of focus. While all plants are unique and deserve to be shown off, some of our favorite plants on Instagram include Aloe Vera, Ficus Plants, and Snake Plants. If you're new to the world of gardening these are excellent selections due to their low-maintenance care and unique foliage structure. Plants like the Chinese Money and Swiss Cheese Vine add a unique element with their accent-shaped foliage.
Step 2: Finding the Right Co-stars
While your plant is the star of the show, it'll need a few decor pieces to create that lifestyle feel. Picture worthy decor pieces include modern style planters, minimalist art designs, silver and gold accents, mineral crystals, mirrors, and pets. Here are a few #GGDplantlove examples to get you brainstorming.
Step 3: Getting the Right Shot
Once you've chosen your plant and decor elements, it's time to take your photo! Follow these few photography tips to ensure a high-quality image.
View Point: While it's easy to hold your phone at eye-level and click a button, don't be afraid to take a photo at an unusual angle. Snap a close-up photo of your planter's details, or show the unique foliage from above. Give the people perspective and do it well!
Lighting: Lighting is your best friend when it comes to capturing the right image. Natural light will allow you to achieve clear and vivid colors, but avoid over-exposure. You can simply adjust the lighting on your screen or place a sheer curtain over a window to assist with diffusing the bright light. 
Rule of Thirds: For those who want to get more technical, using the rule of thirds will create balance between your plant and decor. As the name suggests, simply divide your image into a 3x3 grid (most camera phones have this settings option). We know this can be confusing so we found this short video to further explain how.
As always - share your #GGDplantlove with us on Instagram at @gardengoodsdirect. If you're looking for more plant inspiration, check out our boards and follow us on Pinterest.