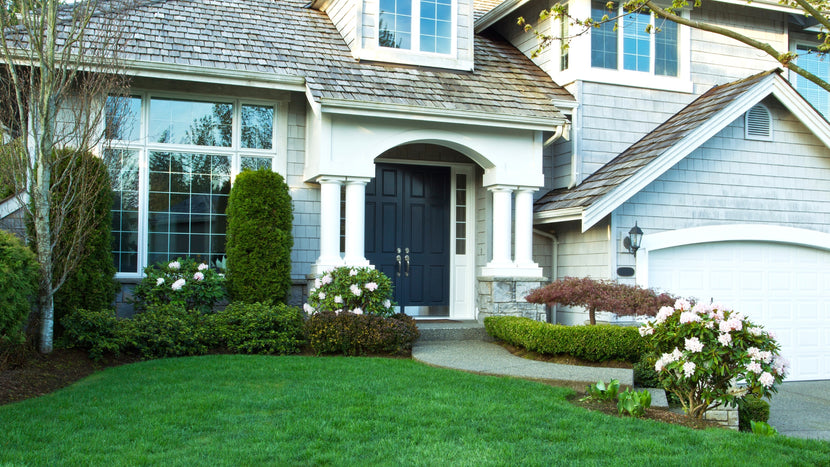 Top 10 Plant Staples For Your Landscape
Whether you've been planting for years, or you're simply just getting started in designing your landscape, there are a few plants that you will realize can just complete a space and bring beauty to your yard year after year!
While gardening styles and trends change, these trees and shrubs remain a staple. The Garden Goods Direct Team has compiled a list of what we believe to be the top 10 favorite plant staples for a landscape! Read on to learn more about these classics and how you can incorporate them into your yard design this season. 
Favorite Evergreen Shrubs
Boxwoods will forever be the front runner when it comes to evergreen shrubs. Perfect for yard borders, sound barriers and backdrops to a flower garden, the sleek and polished look that these plants bring to a landscape is unmatched.
The best evergreen shrubs are low maintenance and resistant to typical outdoor plant issues, especially disease like boxwood blight!
Baby Gem Boxwood
As a compact boxwood that is tolerant of a wide variety of conditions. Notable for its dense and small stature, along with its controlled growth habit, the Baby Gem Boxwood is great for smaller gardens and crowded landscapes.
Prune your Baby Gem to make the perfect formal hedge!
Green Mountain Boxwood
Bright green shiny foliage brings stunning year-round color to a landscape. In addition to its low maintenance care regimen, the Green Mountain is praised for its impressive resistance to deer and rabbit populations. Not to mention these plants rarely suffer from Boxwood Blight and have strong leaf spot resistance qualities.
Winter Gem Boxwood 
Last on our list of staple evergreen shrubs is the Winter Gem Boxwood.
The rich green foliage and spherical growth habit creates a clean, sophisticated look that easily completes a yard's overall appearance.
This hardy shrub is loved for its ability to handle harsh winter temperatures!
Staple Evergreen Trees
Evergreen trees are a staple in any and every landscape. Whether you're looking to create privacy, block heavy winds, or you just want to greenify your landscape, evergreen trees are the way to go!
Emerald Green Arborvitae
This green goddess has been on our best sellers list for years now, and we can understand why. Especially popular for its use in privacy screens, Emerald Green Arborvitae trees grow tall and narrow and stay green year-round!
Reaching a mature height of 14-16 feet, these trees are vibrant green and beautiful.
Skyrocket Juniper
The unique silvery-blue foliage is just the beginning of the wonder that is the Skyrocket Juniper!
Loved for their columnar growth habit and extremely narrow form, these trees are ideal for a wide range of landscape projects including mass plantings, entrance-way framing and privacy screens.
Dwarf Alberta Spruce
This naturally cone-shaped specimen requires little-to-no maintenance but gives the manicured and sophisticated feel that many people search for!
This little evergreen looks great in containers, mixed borders and foundation plantings.
Classic Flowering Trees and Shrubs
No yard is complete without a little, or a lot of color and fresh blooms! Below are what we believe to be the front runners when it comes to flowering trees and shrubs for your landscape!
White Kousa Dogwood
The sweetest white blooms in June, in addition to red berries and warm tones of red and orange foliage in the fall make this tree a top tier option for a landscape.
Throw in this tree's laidback care regimen and disease resistant foliage, and you've truly got the perfect tree! The Kousa Dogwoods are a great mid-size option for a specimen tree, and look great as a yard focal point!
Dynamite Crape Myrtle 
If you're looking to add a little more flare and cold color to a landscape, the Dynamite Crape Myrtle is your tree! Dark green foliage contrasts with bright red blooms that are a real standout in a landscape.
This easy to grow, eye-catching flowering tree enhances any large garden, and looks excellent in front yards.
Endless Summer Bloomstruck Hydrangea 
A forever fan-favorite, this Proven Winners shrub produces the most extravagant and plentiful blooms!
Ranging in color from pink to blue, the Endless Summer Bloomstruck Hydrangea is a magnificent specimen that will bring wonderful, long-lasting summer color to your yard!
Petite Knockout Rose Bush 
When it comes to classics in the garden, the classic and elegant red rose immediately comes to mind.
As the first ever miniature Knock Out Rose, this classy bloomer is easy to grow and brings a dramatic pop of color to a garden.