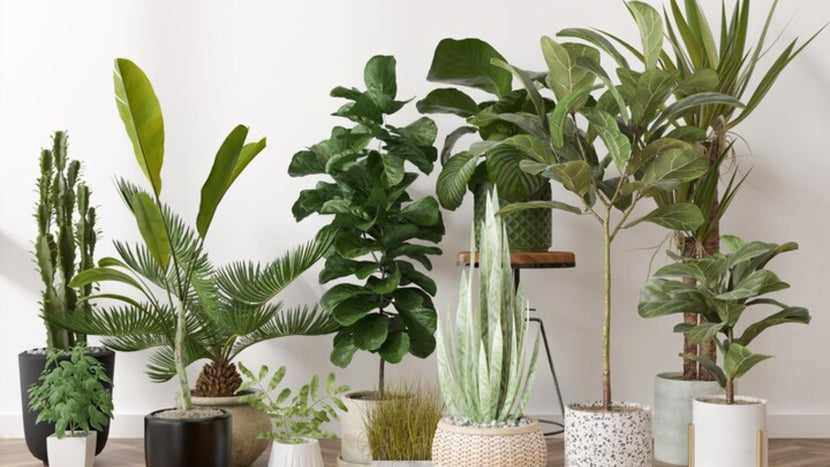 Clean Air Plants To Combat Air Pollution Amid Wildfire Smoke
Have you noticed your air becoming hazier and more difficult to breathe? Amid the worst wildfires Canada has ever had these past few days, much of the North Eastern US is being negatively impacted by the wildfire smoke that is spreading rapidly across our region.
With state authorities from New York to North Carolina issuing public health alerts on poor air quality, now more than ever, it's so important to ensure the air that we are breathing is fresh and free of pollutants! As the air from the Canadian wildfires travels south, more and more people are at risk of inhaling toxic smoke and ash that can have long-lasting effects on one's health and well-being.
Keep reading to learn about the effects of poor air quality and what you can do to protect yourself and others!
How Can Poor Air Quality Impact Your Health
 With Air quality advisories in effect for 110 million people in the US as of June 7, 2023, you may be wondering to yourself: How is this poor air quality impacting my health? The effects of the wildfire smoke air pollution can have both short term and long term effects.
Short term, poor air quality can cause irritation to the eyes, nose throat and lungs. Additionally, the pollution can put you at an increased risk of contracting a respiratory infection.
Long term, extended exposure to air pollution can lead to chronic health problems including asthma, heart disease, and more. People who already suffer from asthma, lung and heart disease are at increased risk for implications to their health and well-being.
Natural Ways To Combat Poor Air Quality
If you are being impacted by the spreading pollution and poor air quality that is plaguing parts of the nation, it's time to take action! We've compiled a list of several ways you can protect yourself and others from the increasing levels of pollution.
Avoid spending extended periods outside
Use less energy in your home
Keep all windows and doors closed
Run AC on a recirculation setting
Ensure Your Filters & HVAC systems are up to date
Wear a face mask when outdoors
Utilize a HEPA certified air purifier 
Limit Chemical usage and opt for organic natural cleaners
Incorporate Air Purifying Plants Into Your Home
Best Clean Air Plants For Your Home
While most all plants offer up air purifying qualities, a NASA study from 2019 dives into the plants that are most highly recommended for cleaning the air and making our world a more breathable place.
In the study, scientific lead B.C. Wolverton screens an abundance of common houseplants and tests their ability to remove household toxins like formaldehyde. The study concluded that beyond just filtering carbon dioxide from the air, plants also have the capacity to capture harmful toxins.
The NASA studies on indoor pollution that were done in 1989 recommend that you have 15 to 18 plants to clean the air in an average 1,800-square-foot house. That's roughly one air-purifying plant per 100 square feet of floor space. Below is a list of NASA-approved recommended houseplants for air purification.
Dracaena Dermensis

Aglaonema

English Ivy

Gerbera Daisies

Golden Pothos

Snake Plant

Mums

Ficus Benjamina
Shop Clean Air Plants Online
As confirmed through NASA and other various scholarly sources, plants are one of the best natural ways to filter your air and create a more breathable atmosphere! Here at Garden Goods Direct, we offer a wide range of Clean Air Plants available for shipment directly to your front door! Shop online today and start breathing easier.